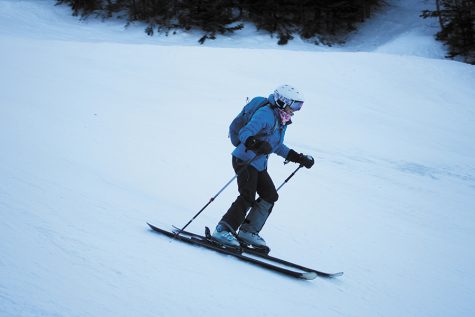 Marjorie McWilliams, Staff Writer

April 3, 2019
It's not unusual to see stacks of colorful skis in the dining hall on weekend mornings as student skiers eat an 8 a.m. breakfast before hitting the slopes. For campus organization, Chicks on Sticks, skiing is more than a pleasant pastime - it's connected it to social justice. Founded by two fem...
Erin Powell, Staff Writer

February 15, 2018
Hoards of students hit the slopes each weekends, but a group of UVM women don't just shred  for fun — they ski for Planned Parenthood. Chicks on Sticks is an all-female ski group that was started in 2017 by senior Emily Listow. It aims to create an inclusive and fun environment for women who ski a...