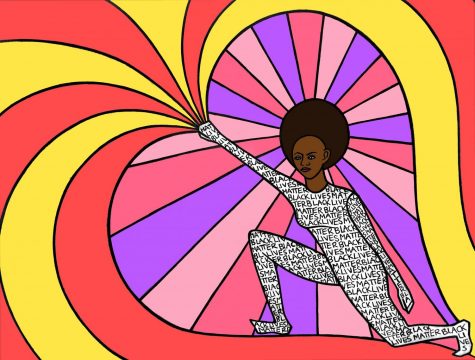 February 27, 2018

Filed under Arts, Arts Regular
Decked in sleek jackets and rainbows of silky prints, models twirled hips, did splits and circled each other to thudding beats. Behind them, an array of African flags is lit in soft pinks and purples. The hosts interject just long enough to engage the dancing audience in "Black Panther" ref...
October 6, 2015

Filed under Artist Spotlight, Arts
Tired of being limited to the clothing selection available in stores, two UVM juniors opted out of the standard options and decided to create their own style. Matt Beier and Ben Hamilton started their own clothing line called Indigo Intellect. "For me, buying clothes from stores stiffens your creativity;...