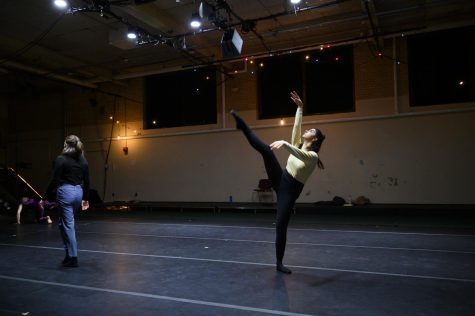 Sophia Venturo, Staff writer

January 21, 2020
This week the UVM Dance Program will present "Dancing Uphill," an annual four-day performance event featuring nine original pieces choreographed by UVM faculty, students and guest artists. This year's showcase will feature performers from UVM, Middlebury College and Vermont dance community members. Each...
Keely Lyons, Staff Writer

September 18, 2018
As three women danced on stage at the Redstone Recital Hall, the audience could hear their breath and they made intense eye contact with those watching the performance. The UVM department of music and dance collaborated with the Vermont Dance Alliance to present the Vermont Dance Sampler Sept. 8. ...