Dance department to present annual showcase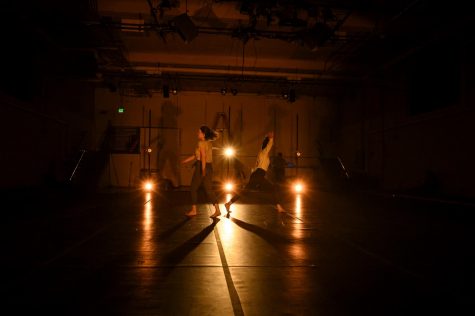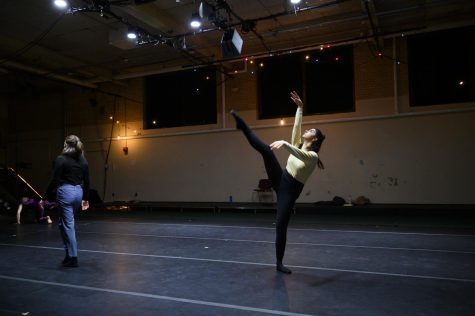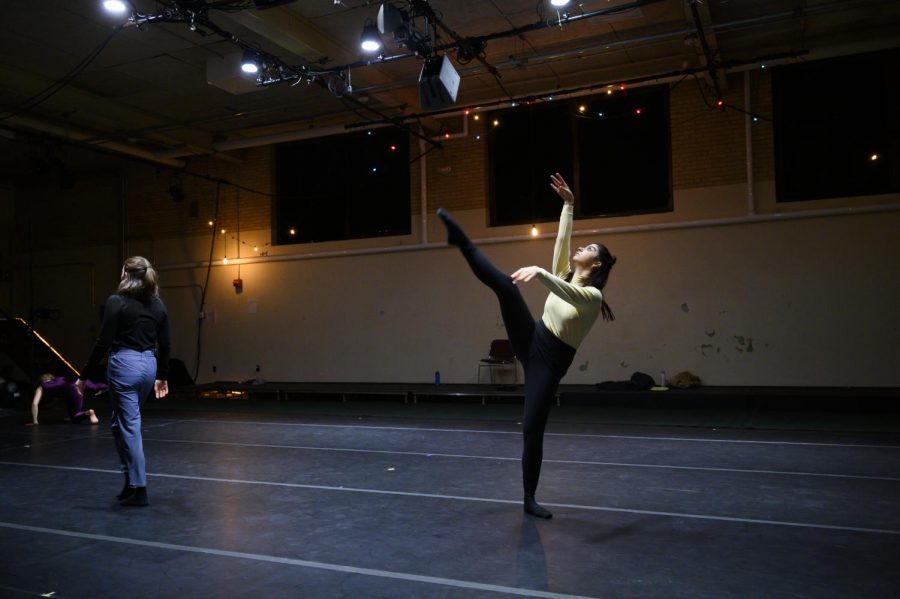 This week the UVM Dance Program will present "Dancing Uphill," an annual four-day performance event featuring nine original pieces choreographed by UVM faculty, students and guest artists.
This year's showcase will feature performers from UVM, Middlebury College and Vermont dance community members.
Each year "Dancing Uphill" features new staging configurations that are conceptualized by UVM's dance department chair Paul Besaw. 
Senior Mickey Zadworny will graduate in May as part of UVM's first class of dance majors. She and senior Jenny Powers co-choreographed and will perform a duet "Missed Call," which addresses physical and emotional near misses, she said.
"This year the audience will sit on two sides of the performance space so the dancers will be seen from the front and the back, which has been a really interesting challenge for choreography," Zadworny said.
The configuration of the performance space is intended to give the audience an opportunity to view the work from multiple perspectives, Powers said.
In addition to staging the show, Besaw co-choreographed an explorative piece "Dang good stuff (that's true and tried)" with Middlebury College dance faculty member Lida Winfield.
First-year Lucie Novelline is one of the five students that will perform Besaw and Winfield's piece in the showcase.
"It was so cool to combine a bunch of people with different dance experiences and work together," she said. "We found a way to incorporate everyone's styles and inspirations. It was an amazing introduction to the dance department for me."
This year's "Dancing Uphill" pieces will primarily feature contemporary style dances that challenge convention, but will reference other genres, Besaw said.
"We're working in the realm of contemporary dance which tends to be a field of dance that tries out new ideas," he said. "It is constantly playing against genre while also trying to reference genre at the same time. We are definitely experimenting."
Both Zadworny and Powers performed in "Dancing Uphill" in years past, but will cap their last final year off by performing their own choreography for the first time.
"This is my first year getting my own piece in the show, which is really a dream," Powers said. "I'm so excited that we have the opportunity to revisit this piece and show everyone how hard we've worked."
"Dancing Uphill" is a unique performance event because of its foundation in passion and community, Zadworny said. "It's really exciting to see that in the time that I've been at UVM how much the arts programs have taken off."
"Dancing Uphill" will be performed Jan. 22-25 at 7:30 p.m. in the Mann Gymnasium. Tickets can be purchased online.
"I feel like it is more so because of the artists and the students and their passion for the work rather than the support that the arts get," Zadworny said. "It really proves how much the dancers in our community are driven to create work and be seen."