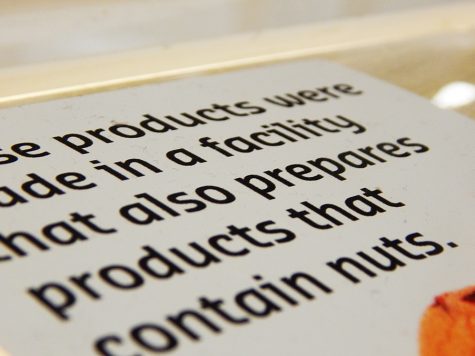 Lee Hughes, Katie Kelly, and Julianne Lesch

September 30, 2018
Clara Martorano Until this semester, allergen warnings were not mandated across campus in bakery areas to warn that items are made in a facility with peanuts and tree nuts. Although these previously optional signs were present in some dining halls before this year, all are now required to inform st...
Chloe Chaobal, Podcast Editor

May 8, 2018
Who works at the Harris Millis Dining Hall? Multimedia reporter Chloe Chaobal interviews an employee of the HMDH, Cher Feitelberg, to find out. Cat Chat is a bi-weekly podcast produced by Chloe Chaobal in Burlington, Vermont. The show covers topics ranging from the effects of Hurricane Irma on Puerto...