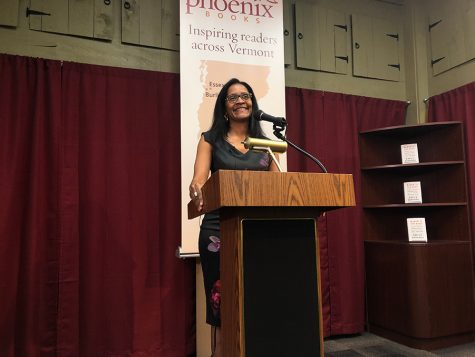 Sarah Robinson, Senior Staff Writer

February 7, 2019
The author took her place behind the podium to face a crowd of friends, colleagues, students and strangers. The applause died down, and the author smiled. "I'll try not to cry," she said.  English professor Emily Bernard is the author of "Black is The Body: Stories from My Grandmother's T...
Kelsey Neubauer, Staff Writer

March 31, 2015
 UVM's devotion to cultural pluralism is promoted through education for students and faculty, according to the UVM website. Dr. Lacretia Johnson Flash, the senior advisor and chief of staff to the vice president for human resources, diversity and multicultural affairs hosted UVM's eighth annual Bl...