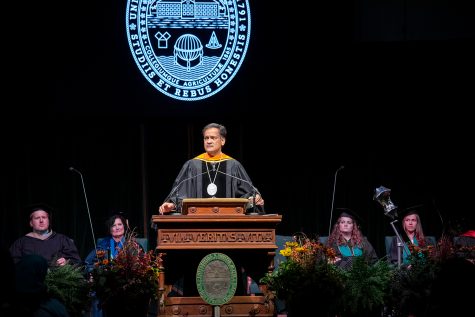 Lilly Young, Cynic News Reporter

October 31, 2019
A new replica of UVM's seal is set to replace the current one that was commissioned nearly 100 years ago by a leading Vermont eugenicist. Gary Derr, vice president of executive operations, is in the process of creating a new seal. It will replace the seal commissioned by Vermont eugenicist Henry...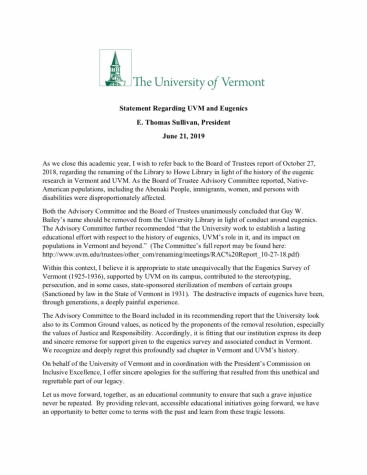 Mills Sparkman, Summer Editor

June 27, 2019
Tom Sullivan, outgoing University president, has apologized for the "stereotyping, persecution and in some cases state sponsored sterilization" of the Vermont Eugenics Survey that took place at UVM from 1925 to 1935, according to an open letter to the UVM community.  The letter was sent in an em...