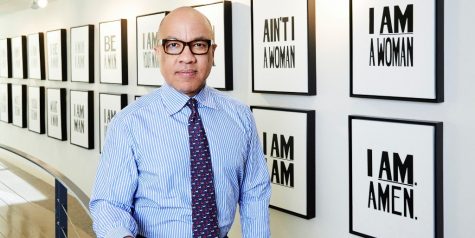 Cullen Paradis and Sophia Venturo

February 15, 2019
This year's commencement speaker will be Darren Walker, the first openly gay speaker since 2011. Walker, the president of the Ford Foundation, was announced as this year's graduation speaker in a Feb. 5 email from President Tom Sullivan. Walker is the first person of color to make the commence...
Lindsay Freed, Staff Writer

May 20, 2017
The University will hold its 216th Commencement outside May 21. The main commencement ceremony will take place on the University Green at 8:20 a.m. Tickets are not required, according to a UVM press release. The University decided to hold the ceremony outside in anticipation of good weather, according to the p...