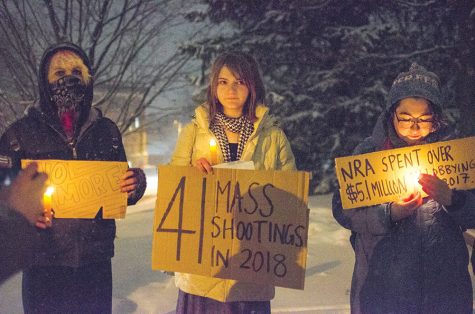 Joey Waldinger and Sawyer Loftus

March 19, 2018
Gun advocates had just started their rally in support of the right to bear arms when a group of protesters in the back stood up, turned their backs on the crowd and walked out. Turning Point USA and the Young Americans for Liberty, conservative youth groups with chapters on campus, held a joint rally M...
Kelsey Neubauer, Editor-in-chief

January 17, 2017
Junior Kelly Lennon instinctively launched her body on top of one of her best friends and teammate protect her after a group of people entered her airport terminal yelling 'get down,' she said. Shots were fired in a nearby terminal about an hour earlier. Moments before, ...