Students protest gun rights rally
Gun advocates had just started their rally in support of the right to bear arms when a group of protesters in the back stood up, turned their backs on the crowd and walked out.
Turning Point USA and the Young Americans for Liberty, conservative youth groups with chapters on campus, held a joint rally March 8 in the Ira Allen Chapel.
The rally came less than a month after Nikolas Cruz killed 17 people at his high school in Parkland, Florida.
A group of students protested the discussion standing silently and holding candles in the falling snow.
High-profile gun advocates like State Representative Patrick Brennan and William Moore, firearms policy adviser for the Vermont Tradition Coalition, spoke for the Second Amendment, saying there are better ways to reduce gun violence than by restricting access to weapons.
"Other than a few misguided people misusing those rights, I think our gun rights are just where they should be," Brennan said.   
Junior Alec Collins, a protest organizer, disagreed.
"Their viewpoint kills people," he said.
On the campaign trail, Governor Phil Scott promised not to introduce any gun control measures, but recently supported a bill that allows police to take weapons from people deemed dangerous, according to a Feb. 25 Burlington Free Press article.
A nationwide youth-led political movement began after Parkland students appealed to the Florida statehouse, prompting students across the country to follow suit.
"Change on the national level is going to take a big push. We're happy to do our small part tonight," Collins said.
Others, like Eddie Cutler, president of Gun Owners of Vermont, a non-partisan pro-gun advocacy organization, were angered by this change in the political landscape, and by Scott's endorsement of the bill.
"When he came out with those statements, he didn't contact us," Cutler said. "He could have contacted us first."
Rather than push a political agenda, protesters were motivated to honor the lives lost from gun violence and ensure that rally organizers addressed the opposition, said junior Scarlett Moore, protest organizers and a UVM leader of the International Socialist Organization.
First-year Jace Laquerre, chief organizer of the rally, was glad to see the protesters and wished that they engaged in the conversation, he said.    
"For those of you that are here that disagree with our speakers, thank you for coming," Laquerre said. "We do want to hear from you."
None of the protesters spoke at the rally. Moore said that there is no movement on campus aimed at fighting loose gun regulations.
"Because of all the gun violence toward people of color, at this moment in time it is more important to focus on racial justice," said first-year Eden Harari, secretary of the Intersectional Feminist Collective.
Despite the lack of political action, Harari considers gun violence on campus a threat.
"After every single shooting, I'm worried," she said.
Multimedia reporter Sawyer Loftis reports on UVM gun culture in this Cynic Soundbites podcast. Listen here. 
About the Writer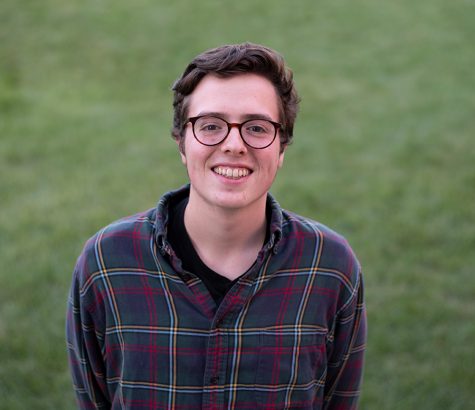 Sawyer Loftus, Editor-in-Chief
Sawyer Loftus is the News Editor for the Vermont Cynic. He is a junior History major with a passion for News. This past summer he was an intern in the...