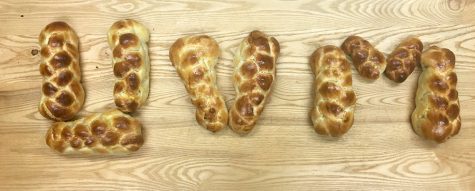 Amelia Dodds, Staff Writer

November 18, 2018

Filed under Campus Life, Culture
A small group of UVM students convenes in the kitchen of Hillel every Monday after dark. The oven light blinks, signifying go, and they start to knead, braid and bake. These students are a part of UVM's Challah for Hunger, an organization founded in 2013. They raise money to provide hunger relie...
September 10, 2015

Filed under Campus Life, Life
A study conducted by UVM in 2012-2013 on cafeteria food waste in Vermont public schools is raising questions about national school meal regulations.The study was published Aug. 26 and gained national attention in the media because it found students were wasting fruits and vegetables despite the Heal...