Ruby Bates, Video Editor

September 7, 2018
What are the effects of legalizing weed in VT? UVM students Wyatt Garratt, Jordan Kleiman, and Clarissa Libertelli cover topics from retail weed, to criminal reform, to cannabis "gentrification." Video made by Ruby Bates.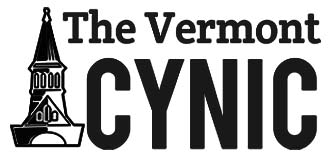 Joey Waldinger, Assistant News Editor

January 10, 2018
The Vermont Senate voted to legalize the possession of marijuana Jan. 10, according to a Jan. 10 Seven Days article.    Governor Phil Scott still needs to approve the legislation before it becomes law, though he has said that he "would sign it into law," according to Seven Days.   In al...
March 3, 2016
Vermont is one step closer to legalizing recreational marijuana.The Vermont State Senate voted 17 to 12 to pass the measure Feb. 18. It will now head to the Vermont House of Representatives. If the bill passes the House, it would then go to Gov. Peter Shumlin for approval.The bill would make it legal for Vermonters ages 21 and over to posses...