Vermont moves to legalize marijuana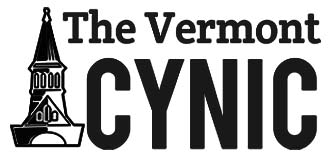 The Vermont Senate voted to legalize the possession of marijuana Jan. 10, according to a Jan. 10 Seven Days article.   
Governor Phil Scott still needs to approve the legislation before it becomes law, though he has said that he "would sign it into law," according to Seven Days.  
In all other states, citizens voted on a ballot to legalize the drug with recreational marijuana. In Vermont, it was state legislators who voted to legalize, according to a Jan. 10 Los Angeles Times article.
"Everyone does it anyway, so just legalize it at this point," junior John Zambarano said, "It can be more regulated and safer for people."
Vermont was the first state to take this approach.
The bill H.511 is set to take effect in July.
"A person 21 years of age or older who possesses one ounce or less of marijuana…five grams or less of hashish and two mature marijuana plants…shall not be penalized or sanctioned in any manner by the State," the bill states.
Though slow, the process of passing this legislation has been helpful, said Robert Williams Jr., professor of community development and applied economics. He said it has given Vermonters across the state the chance to weigh in.  
The Vermont bill does not establish a system of dispensaries selling recreational marijuana like those in states like Colorado, he said. Williams said he is confident that Vermont will develop a legal marijuana industry.
Even if approved by Governor Scott, legalization could still be challenged by the federal government.
Attorney General Jeff Sessions repealed a policy from the Obama presidency that discouraged federal prosecutors from bringing charges where the drug is legal, according to a Jan. 4 New York Times article.
Cannabis legalization remains one of the few policy issues a majority of Americans agree on, Williams said, with over 60 percent of respondents supporting legalization in a Jan. 5 Pew Research poll.  
"If the feds wanna pick a fight with two-thirds of states they're welcome [to], but it's a fools errand," he said.