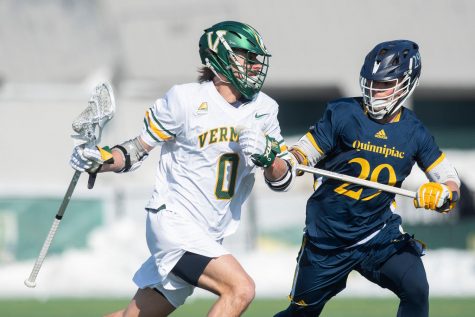 Aryanna Ramsaran, Cynic Sports Reporter

February 24, 2020
Parents of UVM's men's lacrosse team filled the stands, with lanyards of their son's lacrosse stats around their necks, to cheer on the team in their first home game. The Catamounts faced Quinnipiac University Feb. 22 in their first home game of the 2020 season and came out with a 16-7 win. ...
Ashley Miller, Senior Staff Writer

April 7, 2019
The men's lacrosse team defeated University at Albany 10-9 April 6 marking their first win against Albany since Spring 2011, according to UVM athletics. UVM fell to Albany last season, which eliminated Vermont from the America East Championship. Head coach Chris Feifs said he was very pleased...