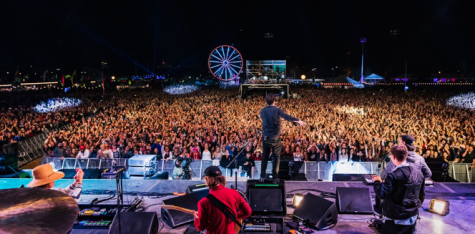 Hunter McKenzie, Culture columnist

May 19, 2018

Filed under Arts
This Memorial Day weekend, the Calling returns. Music festival Boston Calling will return for its fifth year and ninth season Friday, May 25 and will last through Sunday, May 27. The festival will be held at the Harvard Athletic Complex, where a lineup of over fifty international, acclaimed and upc...
September 21, 2017

Filed under Arts, Arts Regular
Higher Ground and Vermont singer-songwriter Grace Potter hosted the Grand Point North Festival for the sixth year in a row. GPN is an annual celebration of local arts and music. An essential part of the UVM bucket list, it is the ultimate fusion of Burlington and the creative academia that surrounds...