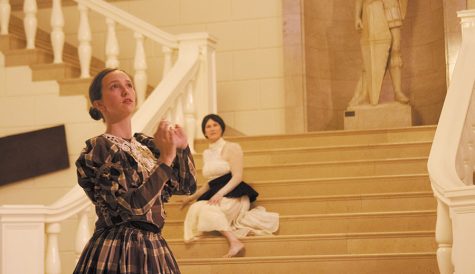 Keely Lyons, Staff Writer

October 14, 2018
Under the watchful eye of a sculpture of St. George, a woman clad in white fell gracefully and slowly down the staircase in the Fleming's marble court. The music she moved to ranged from Chopin to spirituals, and was occasionally overlaid with poetry by Emily Dickinson.Sam Litra Polly Motley pe...
Keely Lyons, Staff Writer

September 18, 2018
As three women danced on stage at the Redstone Recital Hall, the audience could hear their breath and they made intense eye contact with those watching the performance. The UVM department of music and dance collaborated with the Vermont Dance Alliance to present the Vermont Dance Sampler Sept. 8. ...