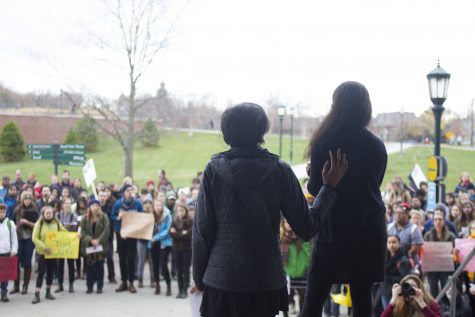 Alexandra Shannon, Michelle Phillips, JP Riedel, and Kelsey Neubauer

November 13, 2015
[Updated: 10:29 p.m. Nov. 16, 2015] Over 200 students gathered in front of the Bailey/Howe Library Nov. 13 to show support for the students at the University of Missouri. The rally began at 1 p.m. The event began with a speech by sophomores Marylyn Rogel and Bri Ball. "S...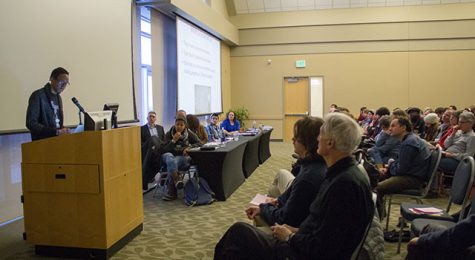 John Riedel, Staff Writer

March 10, 2015
A new United Academics committee focused on civil rights hosted a discussion about racial justice in Vermont and at UVM. The Civil Rights Committee hosted  and sponsored the teach-in event, "Vermont is NOT an Exception.," Feb 23. During the event, a panel of UVM professors, students and civil r...