Curt Berry, Staff Writer

February 14, 2018

Filed under Player Profiles, Sports
Sophomore Ross Colton gets nods from peers in class who watched him play over the weekend. And when the Catamounts have been playing well, he and his teammates get a few extra looks. School is stressful. For Colton, getting out on the rink with his friends helps ease that stress. Game day for Colton bring...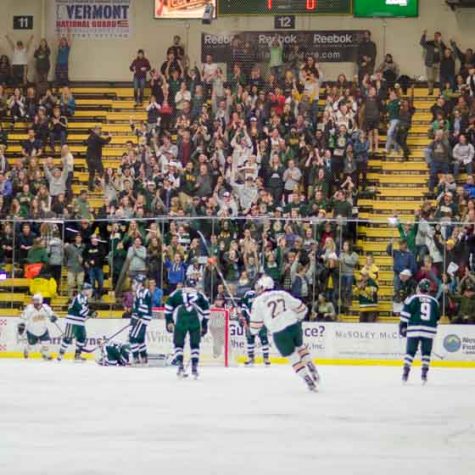 December 1, 2016

Filed under Game Recaps, Sports
Despite a sluggish start, Catamount men's hockey were able to find their way to victory on a Friday night at home. First-year goaltender Stefanos Lekkas stopped 36 shots, and senior forward Rob Darrar scored twice as the Catamounts prevailed 6-2 over the University of Maine Black Bears Nov. 18 at...