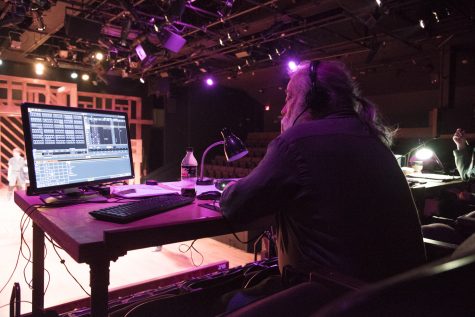 Marjorie McWilliams, Staff Writer

February 27, 2020
While actors take the mainstage, stage managers are the movers and shakers of the UVM theatre department.  The department puts together three mainstage shows each academic year, and this month, they are putting on "Shakespeare in Love," Feb. 26-29 and March 1.  The show has the largest ...
Alicia Wolfram, Staff Writer

February 27, 2020
Filled with singing, dancing and swordfights, "Shakespeare in Love" is hitting the UVM stage. UVM's Royall Tyler Theatre department is putting on "Shakespeare in Love" at the end of the month. The show tells the story of how a young William Shakespeare, struggling with writer's block, finds inspir...