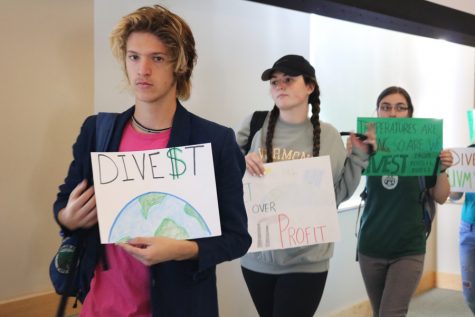 October 25, 2017

Filed under News
Student activists called upon the board of trustees to divest from fossil fuels in a silent protest Oct. 20. While the budget, finance and investment committee met, Student Climate Culture and Young Progressives entered Silentered Ballroom with signs demanding fossil fuel divestment. The students ...
February 10, 2015

Filed under Opinion, Staff Editorial
Having a stake in the direction of our University should be second-nature to students. Even an understanding would suffice.The standing of the University obviously impacts all of us, but it's a lifetime commitment, too.Practically speaking, your degree will gain or lose value as the University gains and ...