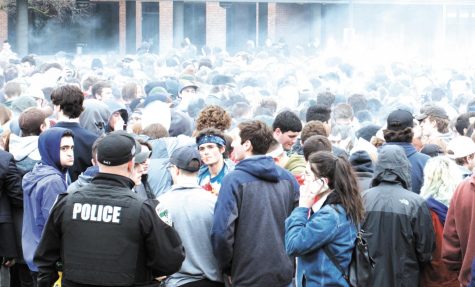 April 23, 2019
Nearly 95% of UVM students who responded to a Cynic survey reported they use or have used recreational drugs. Over 200 undergraduate students were surveyed to gauge the drug culture at UVM. Of the responses, 99% reported knowing someone who uses recreational substances including alcohol and tobacco. Th...
April 27, 2016

Filed under Opinion, Staff Editorial
Skinny Pancake, Henderson's, Nectar's: the list goes on. UVM students, staff and faculty alike all have their favorites when it comes to places where they eat, drink and live.The Cynic is in the midst of conducting our "Best of Burlington" poll to determine what the community considers the "bes...