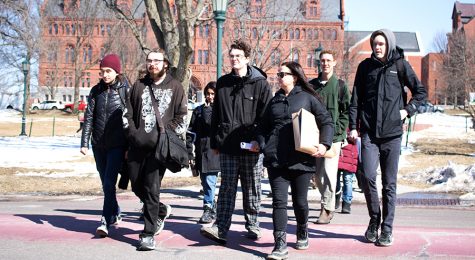 Lee Hughes and Emma Pinezich

March 26, 2019
The faculty union and student activists were locked out of the executive offices as they tried to deliver their petition to the administration. United Academics, the faculty union, hosted a 2:30 p.m. Feb. 26 rally on the Waterman Green attended by 40 faculty and students, including members from the ...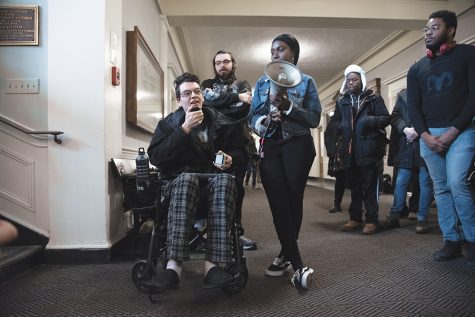 Zoe Stern, Staff Writer

March 6, 2019
A student activist group has released its list of demands aimed at the University administration. The Coalition for Student and Faculty Rights was created by students in support of United Academics, the faculty union, sophomore Cobalt Tolbert said. The organization is student-run and was created to ch...