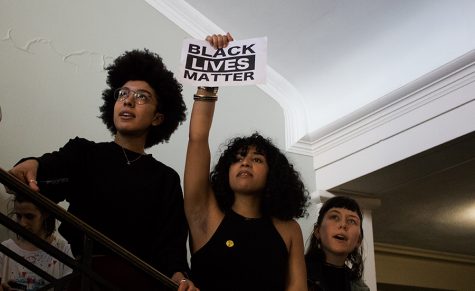 Joey Waldinger, Ben Elfland, Lee Hughes, Oliver Pomazi, Alek Fleury, Kyra Chevalier, Brandon Arcari, and Meg Trogolo

February 26, 2018

Filed under Campus, Editor's Picks, Headliners, News
Just after 9:30 p.m., protesters rolled up sleeping bags, cleaned up litter in the halls and gathered food they'd brought in preparation of a night on the floors of classrooms and hallways in the Waterman building. The leadership instructed protesters to clean up and leave Waterman building, rather ...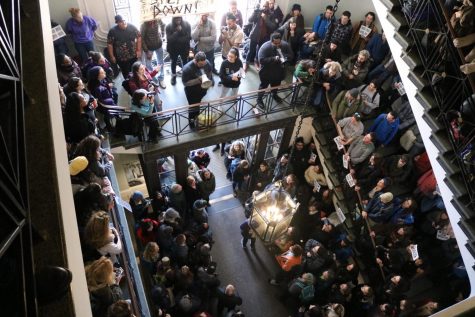 February 26, 2018

Filed under Headliners, News
Update 3:21 p.m. NoNames for Justice requested sleeping bags on Facebook, saying "we're staying at Waterman," and telling people to stay if they are in the building. The third-ever Waterman takeover began at the University of Vermont at 1 p.m. Feb. 26. More than 250 protesters from student raci...