The Waterman Takeover: A tradition of protest at UVM
One year ago, student activist group NoNames for Justice staged a takeover of the Waterman building Feb. 26 in order to protest racial injustice in the University's administration.
The takeover, in which over 250 students spent the day hanging banners, soliciting signatures from administrators on a list of demands and hosting teach-ins, lasted until the building closed, when protestors were asked to leave under threat of arrest.
It was the third Waterman takeover to take place in protest of racism since 1988. The first takeover, as well as another that began April 22, 1991, both lasted multiple nights.
After a near year-long hiatus, NoNames plans on hosting a rally to commemorate the anniversary of the most recent takeover, celebrate progress and continue their fight, according to the event's Facebook page.
The 1988 takeover came after a series of meetings between UVM's Black Student Union, Asian American Student Union and University administrators, in which representatives from those student groups raised concerns about UVM lacking faculty of color.
"The faculty members reflect on the students. It is more difficult to recruit minority students since we don't have many minorities at the faculty and the administrative level," then-BSU Vice President Angela Stover told the Cynic in February 1988.
"The only way to put an end to this racism and increase recruitment is to promote awareness," she said.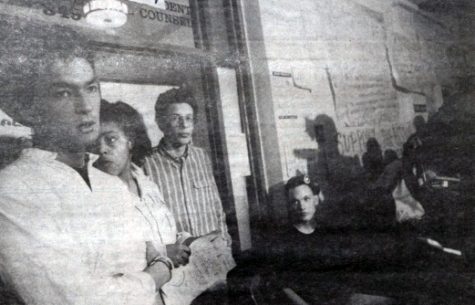 Students from BSU and AASU began occupying the Waterman building after giving a list of demands to administration April 18, 1988.
Demands included hiring more faculty of color and admitting more students of color until UVM's racial demographics were equal to that of the general population.
The list also asked the administration to create a mandatory racial awareness course for first-year students and establish a committee of students of color. The committee would work with the administration to oversee the agreement's implementation.
The occupation ended on April 23, 1988 when President Lattie Coor signed the "Waterman Agreement," a document based on student demands that outlined steps UVM would take in order to combat racism and better represent people of color on campus.
Provisions included increasing the number of tenured faculty of color, doubling enrollment of students of color and creating the racial awareness course and committee of students of color.
Coor resigned a year later, in 1989. He said that he was "a great believer in institutional cycles" and that therefore, it was time for his 14-year presidency to end.
Coor's successor, George Davis, did not take action on most of the demands outlined in the Waterman Agreement.
Between 1989 and 1990, enrollment of students of color, which the University had promised to double by 1992, increased from 445 to 458. By 1991 UVM had hired 21 professors of color, but lost 14.
In early 1991, Davis met with the board of trustees about the agreement without contacting the president's panel on cultural diversity, a committee of students of color which had been established to oversee the agreement's implementation.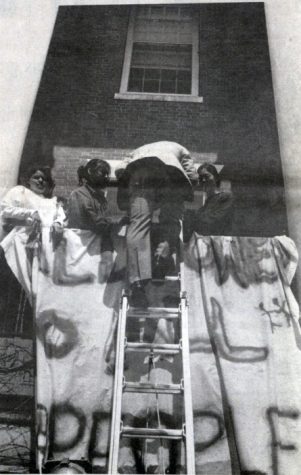 Some students also opposed the treatment of Maude Lightburn, a former UVM Medical Center employee and part-time student who had submitted a formal charge of racial discrimination against UVM after being fired in 1990.
On April 22, 1991, students took over Waterman in protest of racism for the second time.
Twenty-two students of color began occupying the Waterman executive wing, planning to remain in the building until the administration met their demands.
"We were just forced to empower ourselves," an unnamed student said to the Cynic April 1991. "This is the only way that the University and President Davis are listening."
Davis declined to negotiate with the student group, saying there was an "atmosphere of coercion."
The group of 22 students remained in Waterman until May 12, when police entered the executive wing.
Eight of those 22 students were arrested.