UVM violates staff union contract, mispays union members
Editor's note: This article was updated 1:37 p.m. Sept. 21 to correct a detail about employment start dates. 
The UVM administration mispaid multiple employees after ratifying a contract with UVM's staff union that secured universal living wages, violating a contract that took months to complete, said Ellen Kaye, co-president of UVM Staff United.
The contract between the administration and the union secured a minimum wage of $20 an hour for all 1,350 members, Kaye said. This pay increase is retroactive dating back to July 2021, meaning the University pledged to pay each staff member the difference to meet the wage increases for hours they had worked over the past year. 
When UVM calculated retroactive compensation, they overpaid 126 employees, Kaye said. Five weeks after this inaccurate June 15 paycheck, on July 22, the administration notified the union of the error and informed those overpaid they would have to return what they later determined to be excess back to the University. The amounts ranged from a few dollars up to $5,000. 
"Our members that we were trying to bring out of financial insecurity are being thrown right back in from the mistakes of administration," said Rachel Wallace-Brodeur, co-president of UVM Staff United. "It was incredibly frustrating, heartbreaking news."
The 126 employees were people who made less than $21.20 an hour before the contract, worked less than full time or were hired during the past year, Kaye said. 
"These are our lowest-paid workers that we fought really hard to bring up to a livable wage," Kaye said. "Here they are choosing between rent and food and which bills they could pay this month once again."
Staff could pay back the money by way of a one-time check for the full amount of the retroactive paycheck they initially received and receive, instead, a reissued paycheck with the correct amount. Alternatively, staff could choose to take payroll deductions over the next ten pay periods of 2022, Kaye said. 
After union bargaining on the issue, the administration also allowed for employees to request the repayment deadline be extended to June 2023 past the initial deadline of December 2022, Kaye said. 
UVM also violated the contract by miscalculating the duration of some of the backpay, Kaye said. Staff members hired after July 1, 2021 received retroactive pay from their start date through the contract ratification date of March 20, 2022,  instead of for the full year, June 30, 2022—a loss of six weeks of pay.
Staff members whose worker status changed during the year—such as those who transitioned from part-time to full-time or hourly to salary—were also mispaid, Kaye said. They received pay based on their current statuses, while retroactive pay relative to their past statuses was not accounted for. 
The payback requirements for those who were overpaid pose significant threats to the sanctity of the members of the union, Kaye said. The sudden, unexpected expense is causing many staff members to have to struggle to make ends meet, at no fault of their own. 
"These 126 overpayments equals about $130,000," Kaye said. "In the scheme of things, for the University, that's not a lot of money. But it is a lot of money for the people who have to pay it back." 
Many staff members used the back pay to pay off loans and bills, Kaye said. Returning this money to UVM results in many of them having to lose $200-$400 a month, cutting into their funds for rent, groceries and other household bills. 
One employee questioned her initial paycheck, thinking it was too high, Kaye said. UVM told her the money was hers to spend until several weeks later when they announced the miscalculations. 
"If people have to pay back money, it should be on terms that work for them," Wallace-Brodeur said. "The University shouldn't be dictating what an employee can pay back." 
The error, which took place immediately following the contract's ratification, demonstrated a serious breach of trust for the relationship between the union and administration, Wallace-Brodeur said. 
"They have not been able to show how back pay was calculated correctly for anyone," she said. "And that's really eroded the trust of people who are involved." 
Some employees have refused to sign repayment plan agreements until the administration comes forward with clear and detailed calculations for the monetary amounts owed, Kaye said. 
UVM has since agreed to allow employees to pause the repayment plans until the grievance is sorted out, Kaye said. 
In order to resolve this, the union would like to see the retroactive pay settled in a way that allows everyone to receive the amount of money they were promised, as well as have the University demonstrate transparency, communication and accountability, Kaye said. 
"The University is currently discussing with UVM Staff United the details of how best to resolve the matter," stated UVM Spokesperson Enrique Corredera in a Sept. 15 email. "The university regrets any inconvenience that this error may have caused."
UVM Staff United will continue to raise awareness of this through events, such as outreach campaigns and a possible upcoming press conference, until the grievance is resolved, Kaye said. 
About the Contributor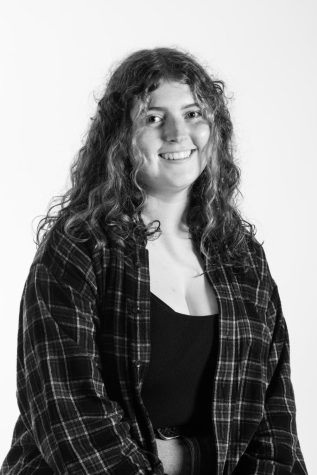 Halsey McLaen, News Editor
(She/they) Halsey McLaen is a junior from Groton, Connecticut, majoring in environmental sciences with a minor in reporting and documentary storytelling....