Students react adversely to cannabis edibles, samples to be tested for fentanyl
A group of five UVM students had adverse reactions to cannabis edibles containing THC Dec. 1, UVM Police Chief Tim Bilodeau said. Three of the students were hospitalized. 
ResLife reported the incident to UVM Police Services and requested an ambulance the night of Dec. 1, Bilodeau said. UVM Police Services sent a CatAlert email to notify the UVM community Dec. 2. 
The students experienced reactions deemed serious medical concerns, including vomiting and loss of consciousness, Bilodeau said. The hospitalized students have since been released. 
Concerns over laced substances 
Vermont saw several cases of laced marijuana leading to overdose in recent weeks, according to the CatAlert. 
"We certainly did wonder, ourselves, about whether there was anything laced or something like that," Bilodeau said. "I'm not really sure that was necessarily the case or anything. I don't know all the circumstances." 
UVM Police Services will send samples from the Dec. 1 incident scene to a laboratory to test for possible presence of fentanyl or other drugs, Bilodeau said. 
Police recently alerted Vermonters of fentanyl-laced marijuana in the region, leading to one reported overdose Nov. 21 in Brattleboro, VT, according to a Nov. 21 WCAX report. 
The Dec. 2 CatAlert stated a reminder to students about UVM's policy as a drug-free campus, a rule maintaining compliance with federal law, regardless of state legalization of cannabis. 
"I'm always just encouraging people to be as safe and healthy as possible and make good decisions with each other," Bilodeau said.  
Resources available 
Burlington became the third city in the country to offer free fentanyl test strips in 2018, according to a June 16 Burlington Free Press article. These strips are available through the Howard Center, Vermont Cares and other providers. 
Additionally, the Vermont Department of Health's Opioid Overdose Prevention and Naloxone Rescue Program website lists several resources that distribute naloxone at various locations throughout the state. Naloxone is a nasal spray used to reverse an opioid overdose, according to the article. 
UVM Student Health Services and the UVM Center on Behavior and Health are listed as naloxone distribution sites, according to the website. Other Burlington-based naloxone distributors include the Howard Center and Turning Point of Chittenden County. 
About the Writer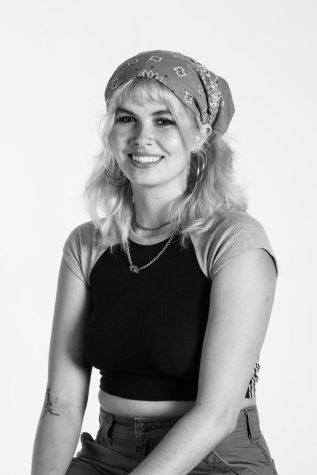 Ella Ruehsen, Editor-in-Chief
​(She/her) Ella Ruehsen is a senior environmental studies major with minors in political science and reporting and documentary storytelling. Before becoming...