Campus climate survey reveals drop in perceived inclusivity, common ground values
Editor's note: This story was updated 3:49 p.m. Sept. 14 to more accurately clarify where a source is from. 
The overall student feeling of inclusivity on campus has decreased in the last few years, according to the results of the 2022 UVM Campus Climate Survey. 
The percentage of student respondents who saw UVM as inclusive dropped from 79% in 2019 to 71% in 2022. Among the 2,120 faculty and staff that responded,  the perception of inclusivity at the University dropped from 75% to 71% in the same time frame. 
While the 2022 Campus Climate Survey takes into consideration a period of three years that have been crowded by both a pandemic and an increasingly agitated political climate, some students feel the survey is reflective of only the white experience, and is not accurate to the experiences of students of color. 
"[UVM] is inclusive for white people because that's what everyone is. […] I don't think that's an experience POCs feel. That's not my experience," said senior Venus Rohra, who is from Pakistan and spent large amounts of time traveling across continents. "I never had to think about race until I came to school in Vermont."
The perception that UVM is upholding its own common ground values also dropped from 2019 to 2022, according to the results summary. Belief of discrimination by the UVM community among faculty, staff and students has increased across multiple demographics, such as age, disability and ethnicity.
The results also show that students witnessed more disparaging remarks based on identity in the more recent survey, with a 6.6% increase based on religion, spirituality or philosophy and a 7.2% increase based on socioeconomic status among students.
The only group in which faculty and staff did not see an increase of disparaging remarks against was sexual orientation. The percentage of such remarks actually decreased since 2019, according to the summary.
A variety of factors may have affected the results, said Amer Ahmed, vice provost for diversity, equity, and inclusion.
The period between March and August 2020, encompassing the COVID-19 lockdown and the murder of George Floyd, defined the summer of 2020 and greatly affected the following academic year, said Paul Yoon, senior executive director of inclusive excellence. 
"In some ways, [the pandemic] became an opportunity for us to be able to connect with students to a much higher level," Yoon said. "As students came back in August 2020, we actually saw an increase in the amount of students that were accessing the resources that our centers were able to offer."
While UVM provides resources for students seeking inclusion support, such as affinity spaces and advocacy groups, the University does not ensure every student feels included, even in a classroom setting, said Rohra.
"I'm in a classroom of 50 white kids, and I'm the only POC and if there's any kind of discussion about diversity or race issues they all look at me like I'm supposed to represent all the POC population at UVM, which is a huge responsibility," Rohra said. "People just aren't aware of what microaggressions are."
The survey is intended to represent the entire population at UVM, Ahmed said. 
According to UVM's enrollment figures, out of roughly 13,205 undergraduate students, 10,719 identified as white. Three thousand nine hundred and sixty-one students responded to the survey as well as 2,120 staff members, according to the 2022 Campus Climate results.
While large data sets like this can be overwhelming, the survey is broken down into demographics and even specific colleges within the University, Yoon said. 
"This is a good snapshot to give us a sense of where things are going at the institution," Ahmed said. "The idea of doing it every three years is to create longitudinal data in order to create a sense of whether or not there's progress or regression in various parts of the institution."
Students can expect to see these surveys once every three years, with the next one running in winter of 2025, Yoon said.
About the Contributor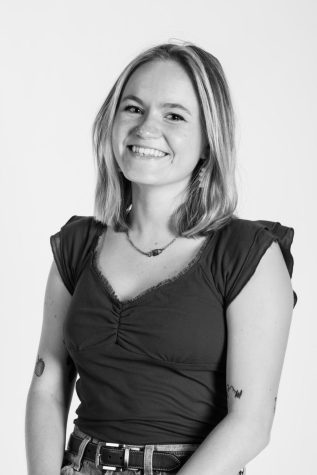 Ellie Scott, Digital Media Editor
(She/her)

Ellie is a senior public communication major from Manchester, CT. Ellie is also an accelerated Master of Public Administration student. This...