UVM enters partnership to build new off-campus housing
UVM, alongside local development firm Snyder-Braverman, will build housing in the coming years for 500 UVM-affiliates in South Burlington City Center, according to a Sept. 6 email from UVM Spokesperson Enrique Corredera. 
The housing complex, named Catamount Run, will be available to graduate students, faculty and staff and will be built in stages, the email stated. One hundred seventy beds in 100 units will be available by summer 2024, 100 beds in 64 units by summer 2025 and 225 beds in 130 units by summer 2026.
"I hear regularly from students, staff and faculty about the difficulty of finding suitable housing," UVM President Suresh Garimella stated. "The University expects this project to help address the housing shortage that poses real challenges to nearby communities."
Catamount Run will sit on the corner of Market and Garden Streets, which is in walking distance of the South Burlington Public Library and South Burlington City Hall, the email stated. 
UVM will invest $22 million and the developer will secure the remaining finance needs, according to the email. Under the agreement, UVM will regain the initial cost of investment in ten years, and after, begin to earn a return on the investment.
Housing near campus will serve to combat the disadvantages of long commuting distances for staff, such as increased childcare needs, overall quality of life and the environmental impacts of commuting, Garimella stated. 
The University is also exploring options to build housing to meet all peoples' needs, such as working with Burlington zoning to build additional undergraduate housing on Trinity campus, the email stated.
About the Contributor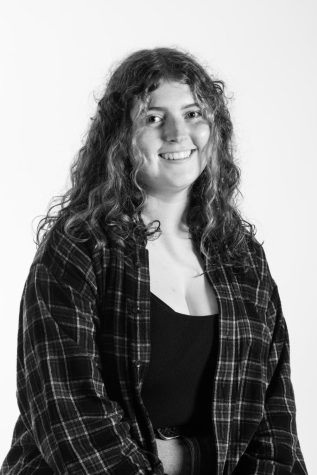 Halsey McLaen, News Editor
(She/they) Halsey McLaen is a junior from Groton, Connecticut, majoring in environmental sciences with a minor in reporting and documentary storytelling....