UVM to require Day-0 COVID-19 testing for spring semester
UVM will require Day-0 COVID-19 testing for students at the start of spring semester, according to a Dec. 9 email from Patricia Prelock, provost and senior vice president, and Gary Derr, vice president for operations and safety. 
On-campus students must complete their Day-0 tests at the UVM COVID-19 Information and Service Center the day of move-in and off-campus students must complete their tests sometime between Jan. 10, 2022 and the day of their first class, according to the email. 
"In the last few weeks, Vermont and other states especially in New England have seen a steady increase in the number COVID-19 cases," the email stated. "This trend is expected to continue through the end of the calendar year and into January." 
Additionally, the University encourages students to get tested at least 48 hours prior to traveling before and after winter break, to continue the use of masks and to get booster shots if eligible, according to the email. 
Booster shots are available in Vermont to everyone over the age of 18, according to the email. People who got the Johnson & Johnson vaccine are eligible two months after their first dose. Those who received Pfizer or Moderna are eligible six months after completion of the initial vaccination.
To register for a booster dose in Vermont, visit the Vermont Department of Health webpage on COVID-19 vaccinations or call 855-722-7878. UVM's COVID-19 Testing Center hours can be found on the UVM Forward website. 
"We hope that you will take advantage of this testing opportunity as you may again be spending time with people who have underlying health issues or who are older, such as grandparents, or those who are not vaccinated and are therefore at greater risk of infection," the email stated. 
Students should schedule their COVID-19 tests through the CoVerified App, according to the email. All students who test positive for the virus are required to self-isolate for 10 days.
About the Writer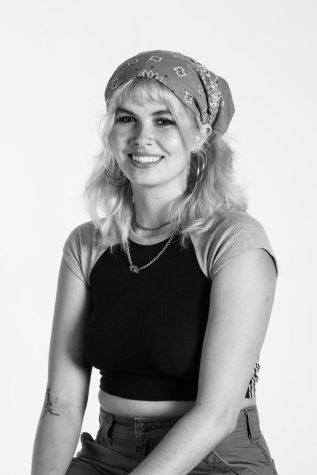 Ella Ruehsen, Editor-in-Chief
​(She/her) Ella Ruehsen is a senior environmental studies major with minors in political science and reporting and documentary storytelling. Before becoming...