Six UVM-affiliated candidates win seats
Senior Ali House is the first full-time student to be elected to City Council, said first-year Adam Franz, newly-elected Ward 8 Inspector of Elections, who worked on House's campaign.
Burlington elected four UVM students and two employees for positions of city councilor, school commissioner and inspector of elections on Town Meeting Day, March 1. Seven UVM-affiliated candidates ran for office in Burlington, four of whom won elections in Ward 8 and two in Ward 7.
Ali House, Ward 8 city councilor (2-year term)
House, a senior studying social work and health studies, ran as a Progressive for Ward 8 city councilor against Democratic candidate and fellow UVM student Hannah King.
House ran on a platform of increasing the use of non-fossil fuel energy sources in the city, seeking just solutions for the housing crisis, holistic approaches to public safety and greater support of community mental health, she said.
"The biggest thing I want to see come out of this is that we have engaged people, we've engaged voters, [and] people are going to start paying attention to their local politics," House said. "This is about engagement, this is about building movement."
Student support is integral in electing viable candidates to City Council and addressing change meaningfully through that elected body, House said.
House is excited about her social justice vision in changing oppressive systems and enjoys engaging with others to generate energy and support for the activism her platform aligns with, she said.
"We're never going to stop fighting for justice and the things we believe in," House said. "We've enriched an entire movement here."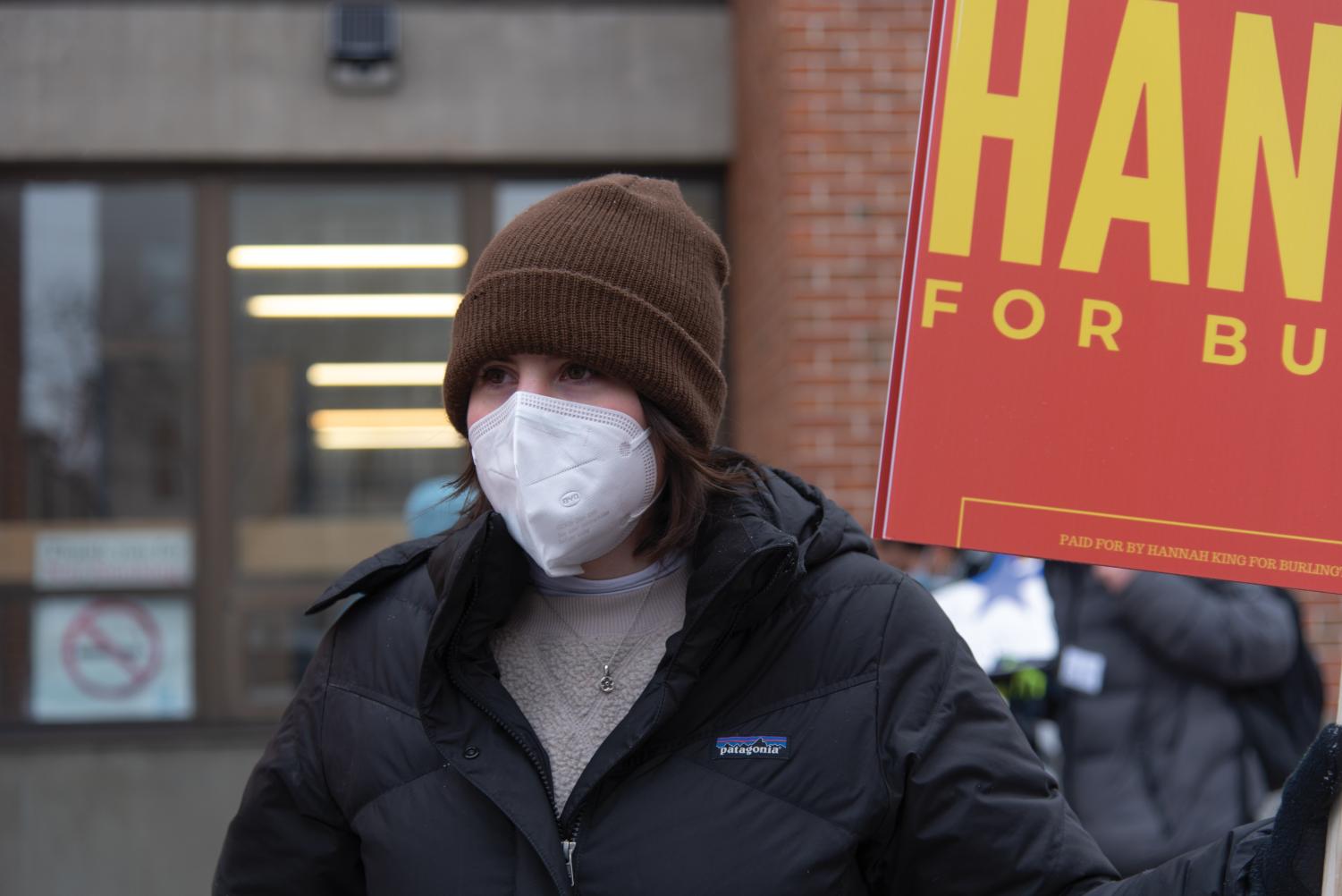 Hannah King, Ward 8 city councilor candidate
Senior Hannah King ran as a Democrat for Ward 8 city councilor against Progressive candidate Ali House.
King's platform was based on rent stabilization and fair housing, integrating restorative practices into public safety, establishing a $15 minimum wage and connecting students with long-term residents, according to the Hannah for Burlington website.
"I understand the struggles so many of my Ward 8 neighbors face because I've lived them myself," King's website stated. "I believe we can solve our deepest challenges through working together and listening to each other."
King has previously served on the Community Development Block Grant Advisory Board as well as on the Wards 1 and 8 Neighborhood Planning Associations, the resident-run neighborhood advocacy groups for each ward, according to her website.
Monika Ivancic, Ward 7 school commissioner (2-year term)
Monika Ivancic, nuclear magnetic resonance facility manager in UVM's chemistry department, ran uncontested for Ward 7 school commissioner.
School commissioners comprise the school board that makes decisions about Burlington's school districts, according to the Burlington School Commissioners page on Town Meeting TV.
This is Ivancic's third term in this position, having held it since 2018, she said.
Ivancic's main priority is ensuring Burlington's new high school is built properly, she said. Ivancic believes this is imperative to the city's future in attracting families and future generations.
It will also affect her daughter personally, as she will begin high school in the fall.
Burlington High School closed in September 2020 after air quality testing revealed polychlorinated biphenyl contamination, according to a May 4, 2021 VTDigger article. Since then, the school has occupied a renovated Macy's building.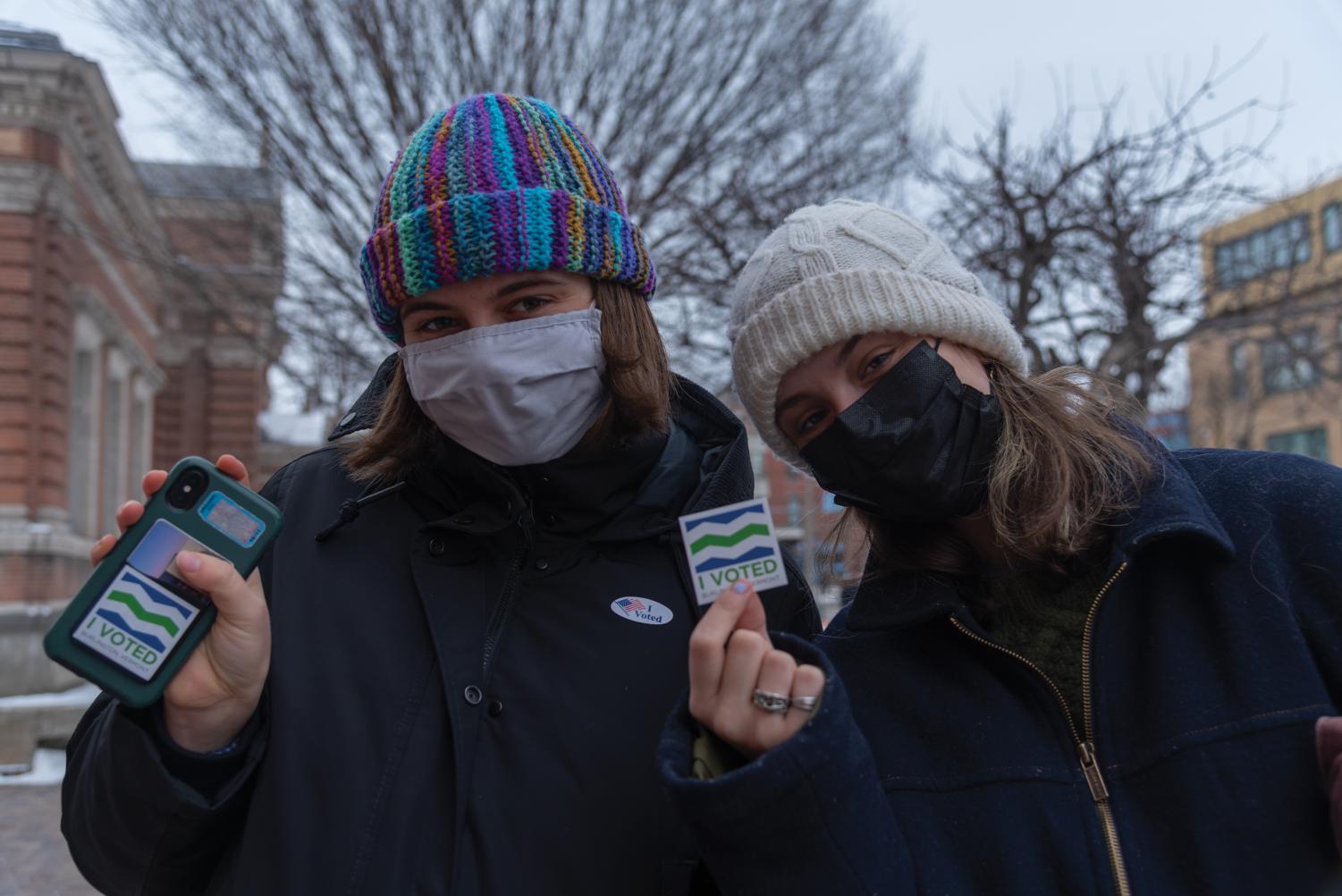 "It's an existential crisis that the biggest city in Vermont has no high school," Ivancic said.
The school commissioner position is volunteer-based and candidates receive no compensation for their work, Ivancic said.
She views this as a barrier to diversifying the board and hopes to implement a wage or stipend for the role to achieve greater diversity.
The newly-elected school board now includes three BIPOC members who also recently graduated from Burlington High School, bringing in young student voices, Ivancic said.
Saja Almogalli, Ward 8 school commissioner (2-year term)
Saja Almogalli, a junior studying biology and health and society, ran uncontested as a write-in candidate for Ward 8 school commissioner.
Almogalli is a first-generation student at UVM who previously attended Burlington High School, she said.
Her personal experience with the difficulties of language barriers between her family and her high school drove her to run for school commissioner, Almogalli said.
She wants to work to increase accessibility by means of making translators available for students.
"We need people who understand the issues, we need people who have experienced things," Almogalli said.
It was challenging to run as a write-in candidate, but Almogalli is thankful to have been elected, she said.
"It really means a lot to me, because this community welcomed me when I came first to the U.S.," Almogalli said. "It's my time to give back to the community."
Trish O'Kane, Ward 7 inspector of election (3-year term)
Trish O'Kane, a senior lecturer of environmental studies, ran as a Progressive for Ward 7 inspector of election, against Republican candidate Michael McGarghan.
"Local democracy is maybe the most important level of our democracy, and it's where we can really make a difference," O'Kane said.
The inspector of election position includes three people, O'Kane said. After her election, each of Ward 7's inspectors will be from separate parties, O'Kane said.
"It's so important to have several layers of people from different political parties and perspectives," O'Kane said. "That's how you maintain people's trust in the system."
O'Kane feels empowered in this position, and is looking forward to educating people in her community about the political system and its functions, she said.
"I'm deeply honored […] and I want to learn more to serve my community better," O'Kane said. "I also think it will help with my teaching, because I am teaching students about citizenship, and I feel like if I don't do it, how can I teach it?"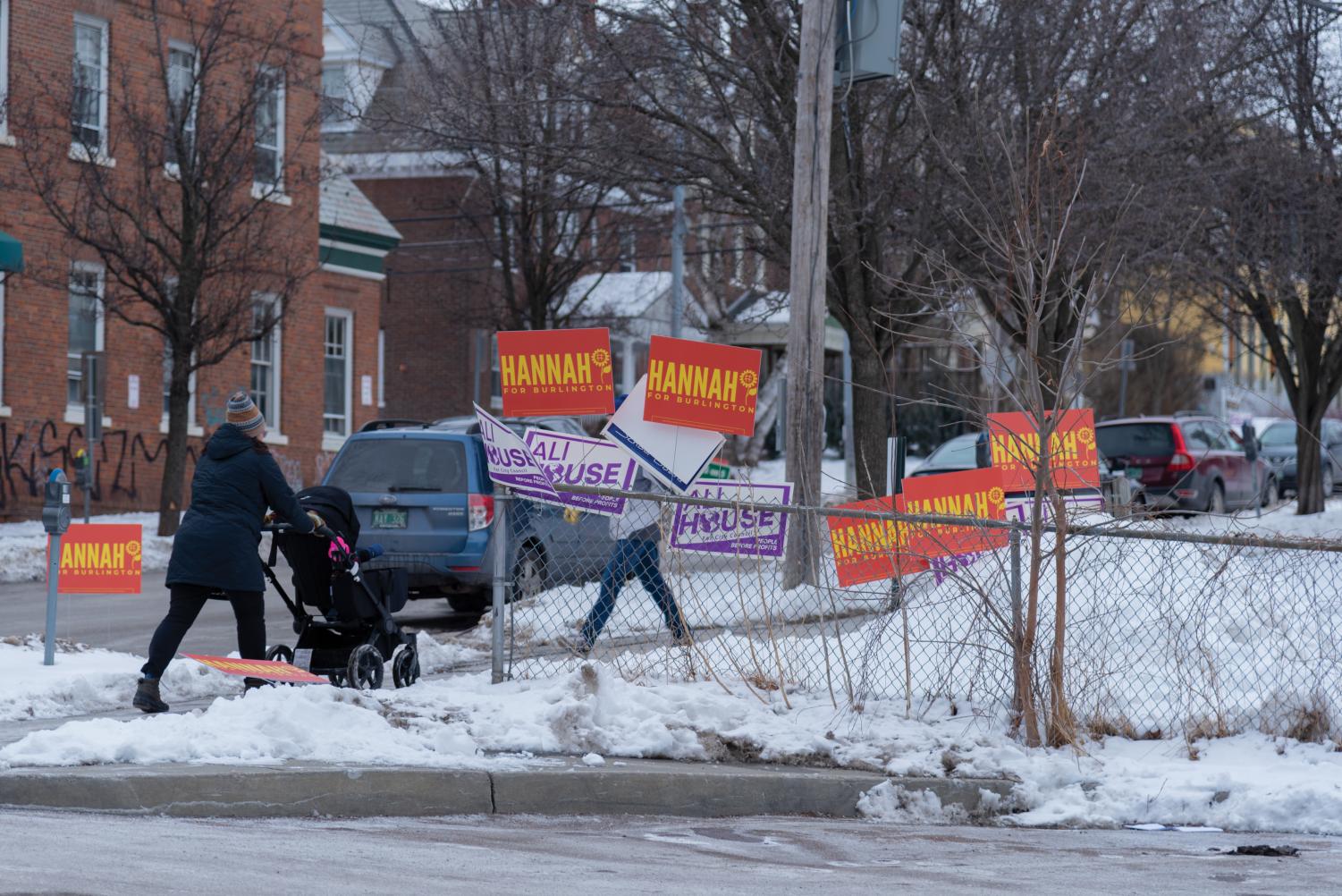 Sinéad Murray, Ward 8 inspector of election (3-year term)
Sinéad Murray, a senior studying political science, ran uncontested as a Progressive for Ward 8 inspector of election.
"I had known that [the Progressive party] needed some names to put down and I thought it would be a great way to immerse myself more in the politics that I like to organize within," Murray said.
Murray hopes to use this position to encourage more students to vote and engage in Burlington's rich political life, she said.
"For a place like UVM, which considers itself a very political and progressive campus, it's important to transcribe those views into real policy," Murray said. "We should have the people that make our policy decisions and weigh in with our voices on City Council be students or student-aged."
Running for office as a student was an enriching experience, she said.
"When I got to UVM as a freshman, I didn't know what a progressive party was," Murray said. "To now [be] running with the Progressive [party's] endorsement as inspector of elections has been very, very exciting."
Adam Franz, Ward 8 inspector of election (2-year term)
Adam Franz, a first-year studying political science and history, ran uncontested as a Progressive for Ward 8 inspector of election.
Franz ran to get more involved with the local governance scene and meet other people in the party, he said.
Franz wants to see greater student voter turnout in Ward 8, he said.
This election, 606 Ward 8 residents voted out of a total 3,621 registered, a turnout rate of 16.74%, according to the statement of votes cast from the City of Burlington website.
"If [students] don't participate in elections, in politics, then the people in charge won't think they have to pay attention to what we think," Franz said.
While unsure of his decision-making power, Franz wants to work to put ballot drop-off boxes on campus as well as an additional polling place closer to campus, he said.
Student voters
First-year Bridie Drummey voted for Ali House because of her policies on homelessness, rent stabilization and environmental activism. 
"I just like the idea of a progressive candidate in general," Drummey said. "In my town, it's pretty cut and dry Democrat and Republican. […] It's really refreshing to have [the election] be a Progressive and Democratic candidate."
Drummey showed up to vote because she believes the amount of time she plans to spend living in Burlington warrants her participation in decision-making processes, she said.
Sophomore Max Ivry does not feel this election is very consequential considering the similarities between House and King's platforms, but enjoys exercising his right to vote, he said. 
"I'm gonna be represented regardless of if I vote or not," Ivry said. "So [I] might as well vote for my interests, protect whatever I'm interested in."
Sophomore Susanna Keller stood outside the polls campaigning for King in support of her policies on rent stabilization and increasing minimum wage, she said. 
"Our time here at UVM, it's not just academic," Keller said. "It's a part of the UVM experience to be in the Burlington community, and I want to see my peers take full advantage of that, and leave your four years at UVM [having made] the place you've lived in, better." 
About the Contributors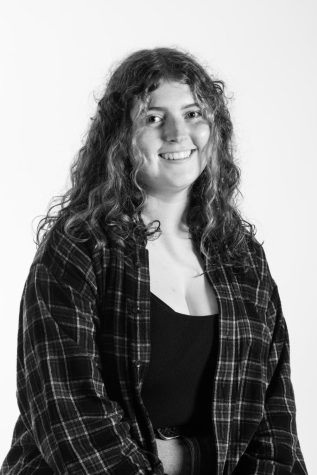 Halsey McLaen, News Editor
(She/they) Halsey McLaen is a junior from Groton, Connecticut, majoring in environmental sciences with a minor in reporting and documentary storytelling....