COVID changes how club sports will operate this fall
Club sports cannot travel to compete based on new Vermont state regulations regarding travel restrictions and social distancing requirements effective through December 15, 2020.
According to the UVM Clubs website, there are on average 60 club sports teams present on campus each year with 1,800 participating students. This means the club sports participation rate is greater than ten percent of undergraduate students. 
The logistics of club sports were heavily discussed in a July 29th Q/A webinar hosted by Jerome Budomo, Associate Director of Student Life, and Ann Wong, SGA's Chair of Club Affairs.
According to a July 31st emailed statement from Budomo, while positive feedback has been received regarding the proposed Resumption of the In-Person Operation Plan, it has not yet been officially approved. 
However, under new state policies created due to COVID-19, sports have been broken up into three separate categories:No/Low Contact, Short Duration Incidental Contact, and High Contact. The policy for each category is different in terms of practicing and intrasquad scrimmaging. 
"Low no contact and incidental contact sports may initiate expanded team practice sessions that include small-sided, intra-squad scrimmages,"  states the Sports Resumption in-person operation plan.
Both high and low contact sports must demonstrate physical distancing measures including masks along with cleaning of equipment if needed the operation plan states.
High contact sports are not currently allowed to engage in intra-squad scrimmages or inter-squad games, but may conduct no and low contact physical conditioning and skill building drills, states the operation plan
"The biggest change will be for high-contact sports who will really need to make alterations to what their practices look like to adhere to less physical contact within their operations," Wong said. 
The return to operation plan requires sports teams to keep participants in small groups that will not exceed 75 people indoors and 150 people outdoors. The number of spectators will also be limited to 50 percent capacity, the plan states.
Another important change for club sports is that due to Vermont travel restrictions, there will be no fall competitive season for the club sports teams. As of now, teams will only be able to have practices and must follow social distancing requirements. 
The season will also start in mid-September, two weeks later than normal starting time. 
"We are doing the delayed start because there will be no competitive season and the primary focus is to allow practices. This will give us time to review the Club Sports Resumption of In-Person Operation plans," Budomo said. 
Each team will be required to submit an In-Person Operation plan answering questions about how they will make changes to adhere to new social distancing and disinfecting standards. 
The proposed policy also states that when masks are worn, 6 foot social distancing is required. In instances when masks are not able to be worn, a minimum 10 foot distance must be maintained. 
Budomo and Wong highly emphasize the need to be creative in reimagining how club sports will function this semester. 
"This is the time to be creative. We are on the approach of not saying 'no', but more saying 'hey, what can we do to make this work? Tell us how you can do this meeting these new guidelines,'" Budomo said. 
While in-person tryouts are currently permitted, the option of virtual tryouts are also supported by the SGA  when possible. 
"Virtual tryouts are absolutely allowed. Teams have the ability to change from how their tryouts typically are. If you have a hybrid way of doing it, we encourage that as well," Budomo said. 
"I know this is not an ideal situation and you may have received some disappointing news, but we want teams to be prepared so when the season can resume athletes will be in shape and can start competing again," Budomo said at the end of the webinar's Q/A. 
While efforts are being made to keep club sports going as much as possible, it is undeniable that the experience will be different than typical for the athletes. 
Incoming sophomore, Laurel Houle, joined the club volleyball team during her freshman year. 
"Playing volleyball was so transformative in my UVM freshman experience. I met lots of people through the team and also, I felt like being a part of it made me feel more involved in our school community," Houle said.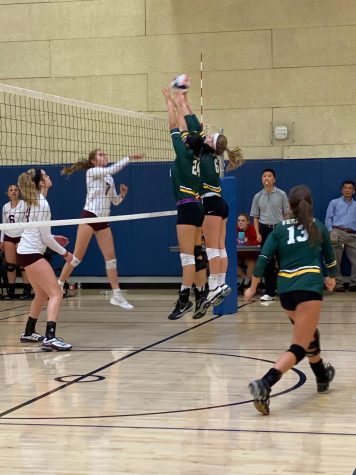 Being on the team was a large part of Houle's first year experience both socially and for maintaining personal wellness. 
"It's upsetting to think that incoming students might not have the type of experience I had if club sports can't be played [because of the COVID-19 pandemic]," Houle said in response to the new policy. 
Much like Houle, the Class of 2024 has already expressed high interest in all of the types of clubs offered at UVM. 
"Seventy percent of the incoming class has already completed their club interest survey," Budomo said. 
While many incoming students have expressed interest in participating in club sports, the logistics of how club sports will function is still uncertain and will need to change in accordance to state policies and to fit the university's 'Green and Gold Promise.' 
"This is important. We want to get this right for our students," Budomo said.
Leave a Comment
About the Contributors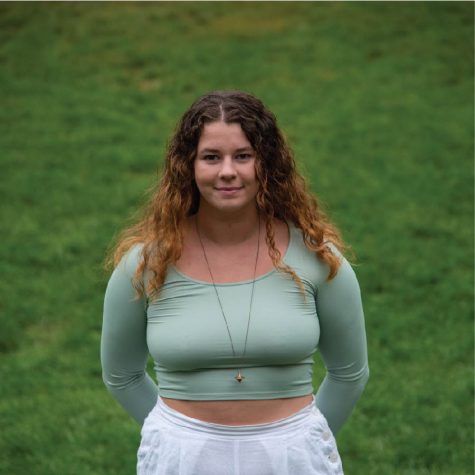 Kate Vanni, Editor-in-Chief
(She/her)

Kate Vanni is a senior Communications Design major with minors in Applied Design and Studio Art. Before becoming the Editor-in-Chief, Kate...