Noche de Cultura celebrates Hispanic heritage
Two dark passages lined with mock candles and multicolored cut-outs led the way to the Grand Maple Ballroom where the Alianza Latinx presented Noche de Cultura at 6 p.m Oct. 13.
The event is an annual celebration of National Hispanic Heritage Month. A night of food, music and dance, the event cost $6 to attend.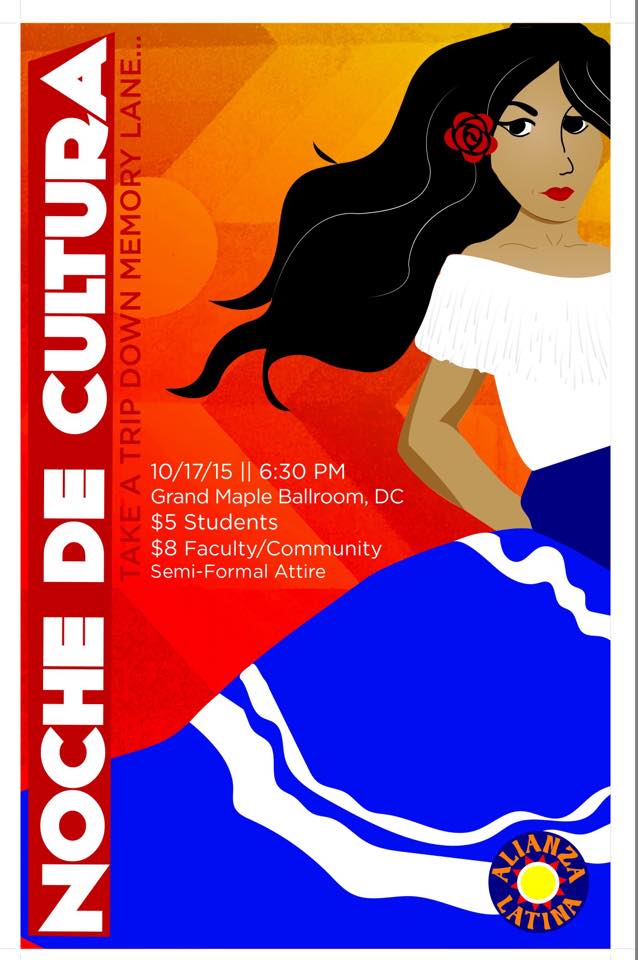 The massive room was filled with nearly 40 tables, holding eight to 10 chairs each, surrounding a large dance floor flashing with colored lights, rhythmic music pumping from the overhead speakers as the live band, Mal Maiz, set up. 
The room filled up in waves as groups of people pressed into the room, claiming tables.
As the night continued, tables were called up to get food prepared by UVM staff and club members alike, everything from elote to pupusa, pernil and flan.
Dietary restrictions are also taken into account. Each table came with a menu, specifying whether the food was gluten-free, vegan or vegetarian.
At the end of the night, Ariel Tubbs – President of the ALX Club – showed a video where she asked different members what it meant to be latinx.
The answer was almost the same for everyone. "It's about culture, family, friends and food," Tubbs said.
At the end, each member held up signs with messages like #Proud2BeLatinx.
"I think the best thing is the sense of community you get from these events," senior Jordan Quiles said. "It's always the best part about these clubs, is there ability to bring people together."
Noche de Cultura is an annual event, so look out for it again next year if you want to participate in an amazing night filled with delicious food.