Boys Cruise releases singles ahead of sophomore album
Local indie surf-rock group Boys Cruise released a trilogy of singles in the last month to preamble their upcoming self-titled album. 
Juniors Johnny Clarke, Jack Parker and Sammy Josh formed Boys Cruise in September 2018. They released their debut album "Jerry" in Oct. 2019 and performed it at several Burlington venues before the COVID-19 pandemic shut down live music.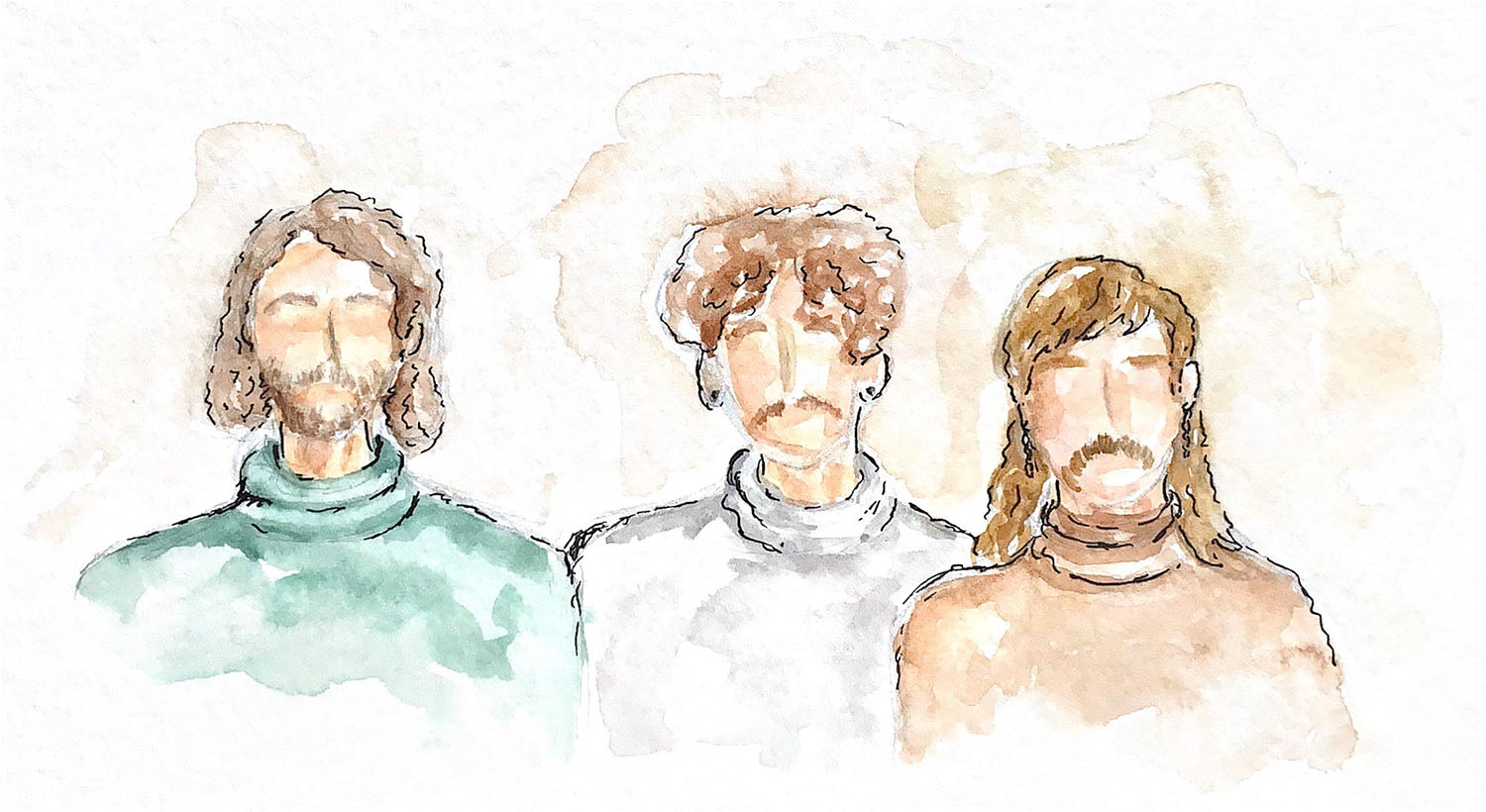 But the lock-down has hardly stopped the boys from creating and releasing their art. 
"Room for Reason" was released on streaming services Feb 18. It opens with a strong, loud guitar riff matched by drums and vocals before drifting off into a dreamier, noisier phrase.
The song is alinear, detaching itself from the formula built in the first minute, picking up and dropping its tempo several times throughout the song, and changing the tone of the song with it every thirty or so seconds.
The echoey, confrontational vocals Boys Cruise are known for are the one consistent puzzle piece. They close out the song repeating "You're freaking me out / You're freaking me out / You're freaking me out."
On March 4, the group released their second single, "House of Horror" with a dreamy opening and an overall melancholy feel.
"House of Horror" has a slow, dark indie rock vibe, originating in the intro and flowing throughout the lyrics. 
The first 30 seconds of the song feature the same reverberating vocals and syncopated percussion, but "House of Horror" is somewhat dissimilar from "Room for Reason."
Where "Room for Reason" is a little more fun and upbeat, bringing in dancing drums and the fast guitar strumming throughout the song, "House of Horror" is slightly more haunting with baritone vocals and drums that sting you.
The song seems to highlight the quarrels of being in a relationship, and the inability to be able to communicate with your partner. I'm a big fan of indie rock, and the lyrics are also very relatable. 
They sing in the first verses: "I thought that I could pretend like nothing was happening / Now I know I'd waste my whole life waiting for you."
The song's narrative expresses regret in taking someone for granted in a relationship, but not being able to go back and fix it.
The track then speeds up and brings us a crescendo of a garage rock concert into the chorus. Prime for dancing in your room, skating fast, or jamming in the car. 
The group brings us back into their head banging indie rock breakdown singing, "So I stay in, cause I don't wanna bother you."
The third single "Eyes Without a Face" was released March 18. 
Opening with a Mac Demarco-esque reverb guitar riff, Boys Cruise seems to be screaming into the void on this track, singing "Same clothes, different day / Feeling the same, it's all the same."
The tempo picks up into the mosh-pit appropriate barrage of guitars and drums as we've come to expect, but "Eyes Without a Face" just seems a little more hopeless. 
On "House of Horror" they sing, "Do I know what I want, do I know what I need?"
Overtime, Boys Cruise assure you, you'll feel alright.
Highly recommend giving their trilogy of singles a listen on streaming platforms such as BandCamp, Spotify, & Apple Music. The new Boys Cruise album will be released April 1.