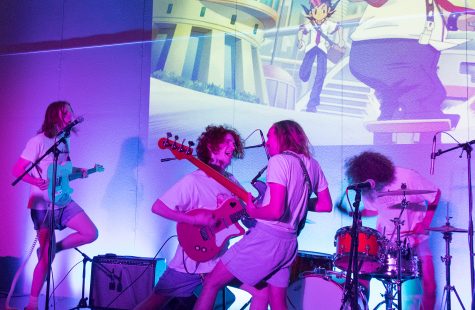 Emma Adams, Staff Writer

October 26, 2019
The four members of Boys Cruise knocked one another to the floor and kicked in synchrony as they performed songs from their first album, "Jerry." Sophomores Jake Flaherty, Joey Krouse, Jackson Halus and Jake Moran go by their stage names Johnny Clarke, Joey Rolo, Jack Parker and Jake Scott, resp...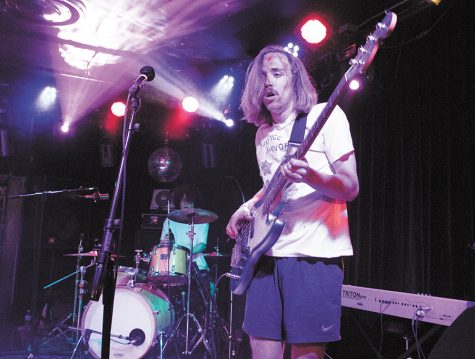 Cyrus Oswald, Staff Writer

March 26, 2019
Student bands performed original songs and smeared themselves in fake blood while posters of legends like Jimi Hendrix and Bob Marley hung on the walls. UVM Program Board hosted its annual Battle of the Bands Finale from 5 to 7 p.m. March 23 at Nectar's. Stumble Street, Boys Cruise, Juicebox a...