CDAE Film Festival attendance lower than expected
The CDAE department is, in chair Jane Kolodinsky's words, "the biggest department no one has ever heard of." Their Whistleblower Film Festival looked to change this. 
From Nov. 4-7, the Community Development and Applied Economics department put on the Whistleblower Film Festival,  in part to raise awareness for their department, but attendance was lower than expected.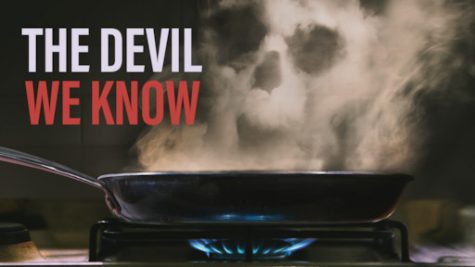 Every night a new film was shown. Each film was about a person or organization going against big industry. 
"In my opinion, it was as important to get the word out about the importance of whistleblowers in society and to list the films than to have the audience watch them in a big group," Kolondinsky said. 
The first movie shown was the film "Erin Brockovich" about leading a community in a lawsuit against Pacific Gas and Electric of California's pollution of local water. Next, "Concussion," about the dangers of playing professional football was shown.
The CDAE department showed "Wasted!" Nov. 6, a film documenting why so much food is wasted. The next showing was "The Devil We Know," a film about chemicals from the manufacturing of teflon contaminating blood across the world.
"I saw both 'Concussion,' which was fabulous, and 'Wasted!', the food waste documentary, which was OK," Kolodinsky said. 
"The Devil We Know" was shown in the Benedict Auditorium in Marsh Life Sciences building. At the start of the movie, there were six students in the audience, but shrunk to three by the end. 
The documentary shows how a community in West Virginia took action against the Dupont company, citing concerns that Dupont's manufacturing harms people's health. 
Kolondinsky asked students why they had a hard time making it out to the festival. 
"They have so many things to choose from," Kolondinsky said. "And, they can just stream the movies in the comfort of their own room."
Not all students knew about the film festival. Sophomore Jenna Zimmerman wasn't aware of the film festival at all. 
"People don't read their emails," Zimmerman said. "They need to make sure they're brightly colored, really easy to get your eye on," Zimmerman said.
The idea of the film festival seemed interesting to junior Claire Smith.
"Yes, I would potentially be interested if I knew it was happening," Smith said. 
The goal was to show the importance of being an active member in society, yet some students said they were too busy to involve themselves.