Girl group gets in gear for Burlington
Sisterhood is a source of power for one Brooklyn-based band.
The four women who make up TEEN are set to perform in Burlington Feb. 25 at Signal Kitchen.
The alternative rock band is currently touring to promote their third album, "Love Yes," which will be released Feb. 19 with Carpark records.
The three sisters —Teeny, Lizzie and Katherine Lieberson — along with bassist Boshra Al-Saadi, formed a band back in 2010, according to Carpark Records.
The group traveled to Nova Scotia to record the album in seclusion at the renovated theater, Old Confidence Lounge.
Al-Saadi said "Love Yes" differs from the band's past releases because they had more time and different influences from their surroundings.
"This record, we had time to really hone in on the parts and the sound, and it was recorded mostly live … so that gave it a different feeling as well," she said. "And I think also conceptually and thematically it's a bit more honed in on the female experience."
As an all-female band, TEEN focuses on womanhood, sexuality and relationships in "Love Yes."
The album title was inspired by artist Kate Bush's album, "The Sensual World," Al-Saadi said.
The music of "Love Yes" was influenced by their favorite artists as well. An affinity for gospel music, in addition to the position of a woman in the patriarchy, shaped some of the tracks on TEEN's latest album, Teeny Lieberson said.
"It was inspired both by the location, being in nature, being totally focused on writing, re- cording and cooking, but also listening to our favorite musicians," Al-Saadi said. "We listen to a lot of David Bowie, Kate Bush, some gospel [and] R&B."
Performing their work live as a female band is a truly rewarding experience, she said.
"Honestly, the sweetest moments for me are after a show when we're at the merch table or we're hanging out," Al-Saadi said.
"Younger girls come up to us and I can tell that they're inspired and excited and empowered [for us] to be four women doing what we're doing and that moment when their faces light up," she said. "It's very rewarding."
About the Writer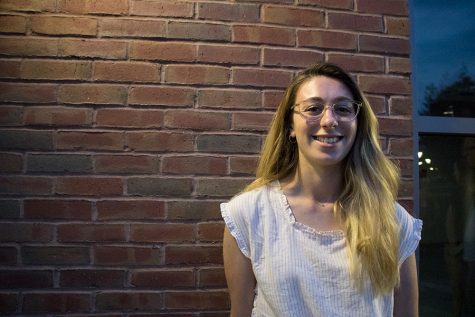 Greta Bjornson, Editor-in-Chief
Greta is a senior majoring in English with a concentration in writing and a minor in art. She joined the Cynic as a first-year after transferring to UVM...