Local teenagers go behind the scenes
A new program is allowing students from Burlington's local refugee community to collaborate with an iconic African refugee music group.
Sierra Leone's Refugee All Stars will be performing at Signal Kitchen in a concert Oct. 1 that is the product of a youth internship through King Street Center, a local community center offering programs for youth and families.
Over the past six months, several students from grades eight to 10 have worked at the King Street Center to build the event from the ground up, organizing the show, printing posters and even recording an original song, Mollie Hart, King Street Center's education director, said.  
The program was created by the youth center in
collaboration with Signal Kitchen and design studio Solidarity of Unbridled Labour she said.
Hart said the goal is to offer students an opportunity to try their hand in fields they might not normally be exposed to and continue the center's focus on experiential learning.
"Signal Kitchen knew our agenda, and over the course of a few months we created this arts and media internship, which was intended to expose our kids to design, sound engineering, music and then marketing," she said.
Students in the internship were given access to recording studios, screen printing facilities and the venue itself to learn more about the unseen processes behind concerts and much more, Hart said.
"My intention for this internship was for the students to see the mechanics behind the music they listen to on the regular and the design they're seeing on the regular," she said, "whether it's packaging for an Xbox or the lastest hit by Desiigner."
This internship allowed students to dive in head-first to what ended up being an eye-opening experience that cannot be captured in the classroom, Hart said.
The program's creators hope the kids' involvement will help them discover and pursue previously untapped passions, she said.
"It takes a lot more to make a concert than I thought," 15-year-old intern Ahmed Aden said.
"We went to Signal Kitchen; that was the coolest part," 16-year-old intern Neema Modeste said. "There was a playful vibe; I liked the art they were doing at [Solidarity of Unbridled Labour]."
These unique experiences can also benefit the wider Burlington community.
Between the local students and Sierra Leone's Refugee All Stars, the concert will serve as a unifying cultural experience for both performers and audience members.
"I think for new and returning students this event would be one of the most concise ways to see what's happening in our community beyond the campus," Hart said. "There's this whole world going on around that nucleus; why not explore it and learn more about the people around you?"
About the Writer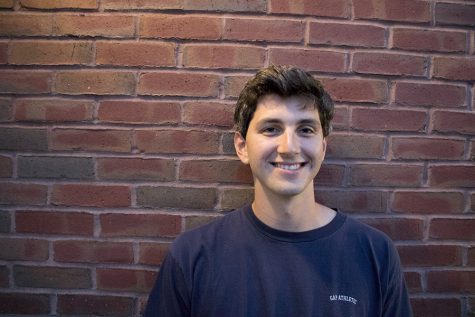 Ben Elfland, Managing Editor
Ben Elfland is the managing editor at the Vermont Cynic. He is a senior studying public communication with a minor in writing. His introduction to journalism...