Musician goes solo with sounds of '60s
The energy and sounds of the '60s will be on full display in Burlington in a modern context.
Psychedelic rock artist Sam Cohen will be performing with White Denim at Higher Ground April 23.
Cohen began his career in the '90s at a Berklee College of Music summer program in Boston.
He founded his first group, Apollo Sunshine, shortly after attending the Berklee program. The group's debut album, "Katona," garnered recognition and acclaim throughout the city.
Cohen and his team were quick to separate themselves from the pack, opting for a psychedelic 1960s sound .
"It was less common to be influenced by bands from the '60s and '70s," Cohen said. "Emo and pop-punk were dominating the clubs we went to. It felt like this was our thing that we wanted to share."
Since then he has continued to find success in his second project, Yellowbirds, as well as his most recent solo release. Cohen said his contemporary yet vintage sound is what has earned his work consistent celebration.
"That's where I'm coming from musically. No matter where I go, it will be most of what I listen to; even the music I listen to now is influenced by records of that era," he said. "I just want to communicate that sound and people hear the similarities."
All of Cohen's years of musical experience have culminated in his first solo release, "Cool It," considered Cohen's finest work by his fans.
In a review of "Cool It," Ryan Prado of Paste Magazine calls the album "a remarkable introduction to Cohen's wonderfully bright world of sound, and a formidable primer for un- covering his previous work."
Cohen said this new album will be the basis of the material for his tour.
"Pretty much most of or all of the set is from that record. I still dig all my old records but I kind of end up shedding the past, you know," Cohen said. "I'm just trying to let the audi- ence know what I'm about in my 45-minute slot."
Building upon the monumental foundation he has laid for himself, Cohen hopes to supply a sound experience only possible live. Saturday night will be a sight to see for those as enthusiastic about rock music's roots as Sam Cohen.
About the Writer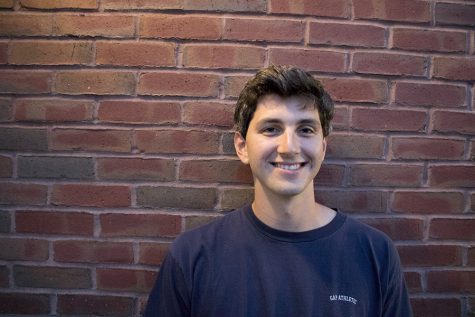 Ben Elfland, Managing Editor
Ben Elfland is the managing editor at the Vermont Cynic. He is a senior studying public communication with a minor in writing. His introduction to journalism...