Octet brings the party into Burly
Advertisement
Hang on for a minute...we're trying to find some more stories you might like.
Described as one of the greatest party acts in years, one genre-bending group will bring their energy to Burlington.
Red Baraat, an octet lead by Sunny Jain, is performing Oct. 7 at Club Metronome.
Jain began his musical career as child, studying jazz drumming in school.  It was not until later in life, he said, that he began playing the dhol, a double-headed drum that is now his signature instrument.
Soon after this, the eightpiece group began to assemble.
By combining American music like jazz and rock with his Indian roots in brass bands and bhangra, the group has become a leader in the South Asian-American jazz movement.
The band tries to absorb as much influence as possible, always seeking to evolve their sound, Jain said.
"We wanted to create a band that was just drums and horns; we didn't want to be a copy of an indian brass band," he said. "The foundation was there with brass music, but we incorporate all types of music–anything the band and I can bring to the table."
Since their inception, Red Baraat has made a name for themselves as one of the liveliest acts touring, now dubbed "the best party band in years" by NPR.
The group released their first album "Chaal Baby" in 2010, according to their website, and have since played national and international venues including festivals Bonnaroo and Austin City Limits.
The band utilizes the full capabilities of their three percussionists and powerful brass to generate a singular sound, unattainable to most groups, that transcends genres, according to their website.
"The Punjabi rhythms just make you move [and] bleed into the energy of the brass instruments, the drum-set and the guitar," Jain said. "It's just a massive sound and we're always pumped to play together."
Their high level of performance has taken them to the upper circles of the music industry,  playing at the White House, the Paralympics closing ceremony and countless festivals around the world.
On the current tour fans can expect a set list made up of a combination of classics and new music.
About the Contributors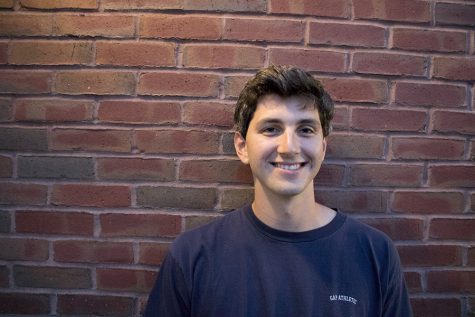 Ben Elfland, Managing Editor
Ben Elfland is the managing editor at the Vermont Cynic. He is a senior studying public communication with a minor in writing. His introduction to journalism...