Rain doesn't dampen SpringFest fun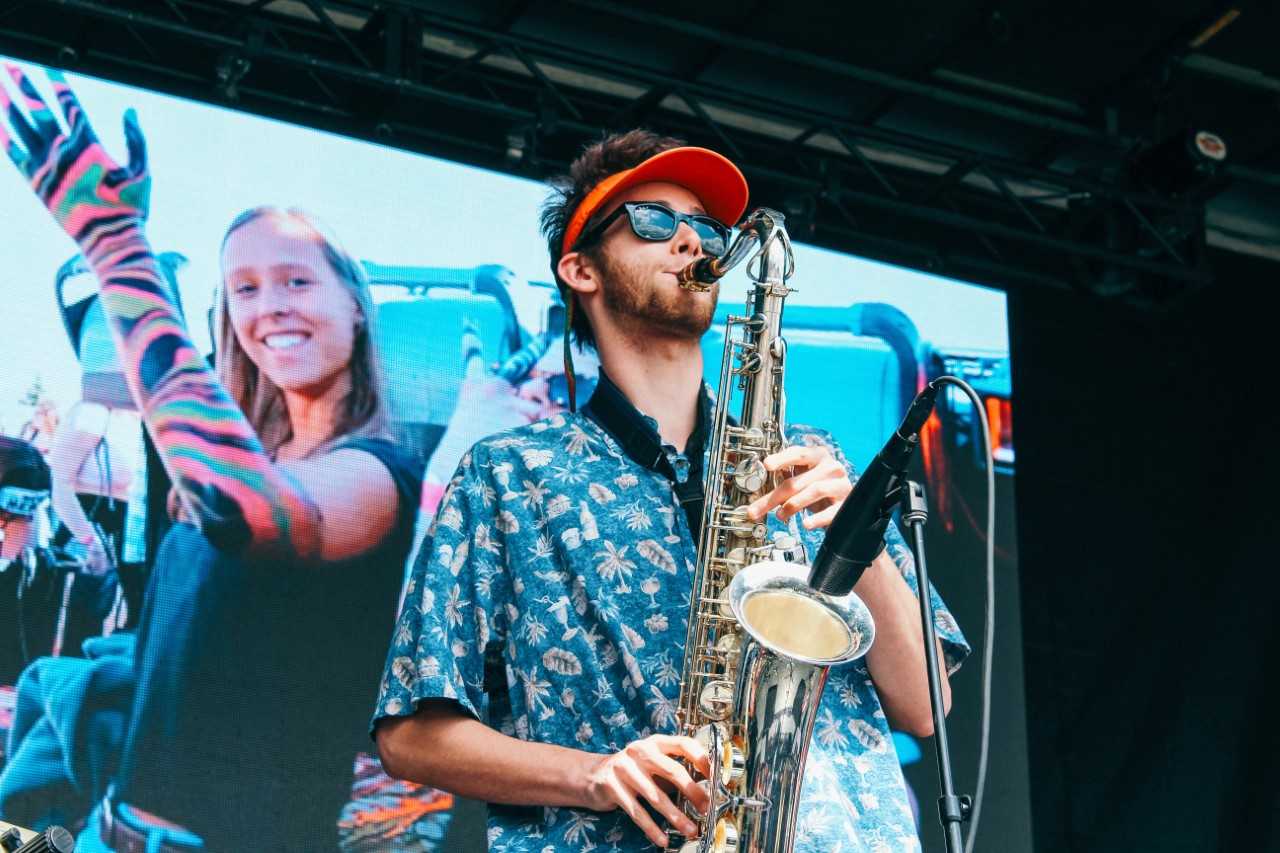 Glitter-covered UVM Program Board members scanned tickets as the crowd filed in to Jeffords parking lot.
SpringFest 2018 started at 2 p.m. April 28.
It was sixty-five degrees and sunny as a sea of students milled around the stage.  
They waited in anticipation for Adventure Dog, UPB's Battle of the Bands winner and SpringFest opener.
Adventure Dog brought eclectic funk rock jams to the stage.
In between sets, the crowd got decked in glitter thanks to Vermont Face & Body.
"I really took advantage of the free glitter. My stylist was really nice," Margaret Werner said, a first-year from Amherst College.
The event also featured activities like inflatable jousting, bumper cars and food from places like Ben & Jerry's and The Skinny Pancake.
Kodie Shane, Atlanta born rapper, was next. Her lyrical rap and fun stage presence hyped up the crowd, preparing them for headliner Playboi Carti's entrance.
Before Carti, a DJ kept the crowd excited by playing rap hits such as "Bad and Boujee."
Carti went on at 4:20 p.m.
He played "Magnolia," one of his most popular songs, multiple times as the crowd begged for more.
Throughout his set, Carti called for the crowd to mosh. Students pushed and shoved each other as the speakers boomed.
Sunglasses were falling and toes were getting stepped on, but people didn't seem to care.
"Playboi Carti was really good. I thought he really brought his energy to the stage, which was really special to see," said Divya Kopalle, who traveled from Dartmouth College.
The sunny weather faded fast during Carti's set. Gray clouds loomed just beyond the stage.
It started to rain as the set ended.
"The rain came at the perfect time. I was all hot and sweaty from the mosh pit, and it really cooled us down," first-year Gabe Rice said.
Though SpringFest ended  30 minutes early, first-year Dorothee Melli was not upset.
"The rain made it a little something extra," Melli said.