SpringFest lineup announced
The University Program Board announced the folk band The Head and the Heart will be headlining this year's SpringFest.
The annual concert is scheduled for April 30 and is set to take place in the Jeffords parking lot with local band Madaila opening.
The Head and the Heart was chosen for the event because of the band's musical style and popularity, Senior Angela Russo, a member of the UPB Concerts Bureau, said.
"A lot of the students at UVM really like folk music and we rarely bring that to Spring Fest … we thought that they'd be a really good fit for this event," Russo said.
"They're also one of the bigger names that we've been able to bring recently, so we're really excited about that," she said.
To begin the process of choosing a performer the Concerts Bureau members brainstorm musical acts they think would be a good fit and then collaborate with Burlington concert venue Higher Ground in scheduling a band.
"We all have our own list and we compile them and get our pricing from our agent we go through at Higher Ground," Russo said.
The agent then determines how budget-friendly an act is or whether they are available for the date SpringFest is scheduled.  
The band's tickets are typically upwards of $40, so the SpringFest price tag of $10 offers a substantial discount and makes the show "affordable," Russo said.
Students like first-year LeAnn Gove are eagerly anticipating this year's event as a culmination of the second semester and a concert to count down to.
"I'm excited for SpringFest," she said. "It gives me an event to look forward to in the midst of school-related stress."  
Attendees of this year's concert can look forward to a different style of music and a "really fun show," Russo said.
"We're going to culminate the year on a nice, mellow, fun note," she said.
About the Contributor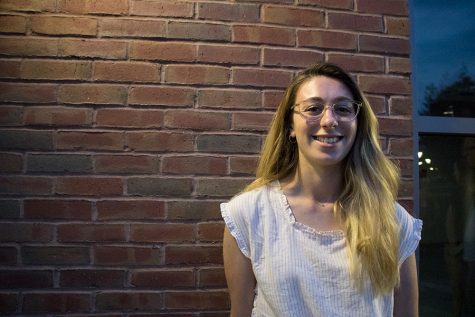 Greta Bjornson, Editor-in-Chief
Greta is a senior majoring in English with a concentration in writing and a minor in art. She joined the Cynic as a first-year after transferring to UVM...