Crafting to end domestic violence
The world sat inside their homes for months avoiding the apocalyptic reality that was the Spring of 2020 and got crafty. 
Amidst her time in quarantine, junior Jacenda O'dwyer, decided to use her downtime to put her own spin on her longtime love of crafting earrings. Shortly after, her creative outlet became a small business that she is using to contribute to the Burlington community.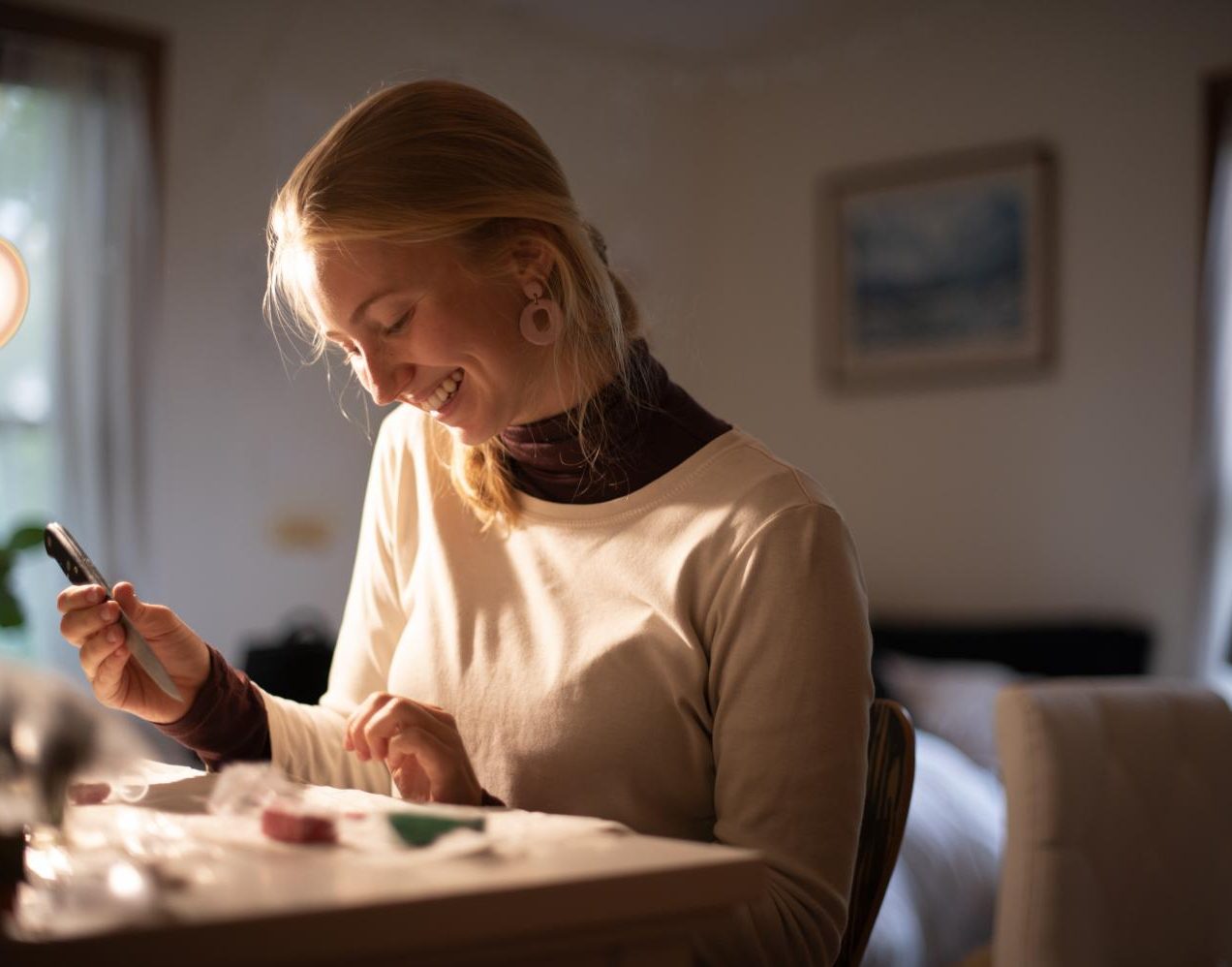 "I have always been pretty crafty," O'Dwyer said. "I have always loved earrings and been an earring fanatic. So then I started thinking, oh it would be really cool to make some of my own!"
O'Dwyer began with the basic jewelry making materials of wire and beads. Soon she began to explore other mediums and her interest was piqued by polymer clay. With the new way to make her jewelry came an inflated price tag.
Enthusiastic interest from her friends and peers paired with a desire to continue to create gave O'Dwyer the idea of selling her product through @J.does.earrings on Instagram.
"I realized if I start selling them I would be able to continue making them," O'Dwyer said. "I started putting some of my earrings on Instagram if people are into it then they can let me know and I will make them a pair."
O'Dwyers roommate and customer, junior Isabella Wolfsdorf, was one of the first people to support the business, 
"I drew up a little design and she made them perfectly, just how I had imagined," Wolfsdorf said. 
After a successful couple of months doing sales and commission work, O'Dwyer wanted to shift the focus of her jewelry to helping others.O'Dwyer dedicated all of her sales during the month of October to Steps to End Domestic Violence VT. 
October is Domestic Violence Awareness Month. Since its establishment in 1981, it has been a month committed ending domestic violence and abuse that plagues the country, according to BreakingTheCycle.org
 O'Dwyer developed a passion for this issue while volunteering with The Catherine's House while in highschool.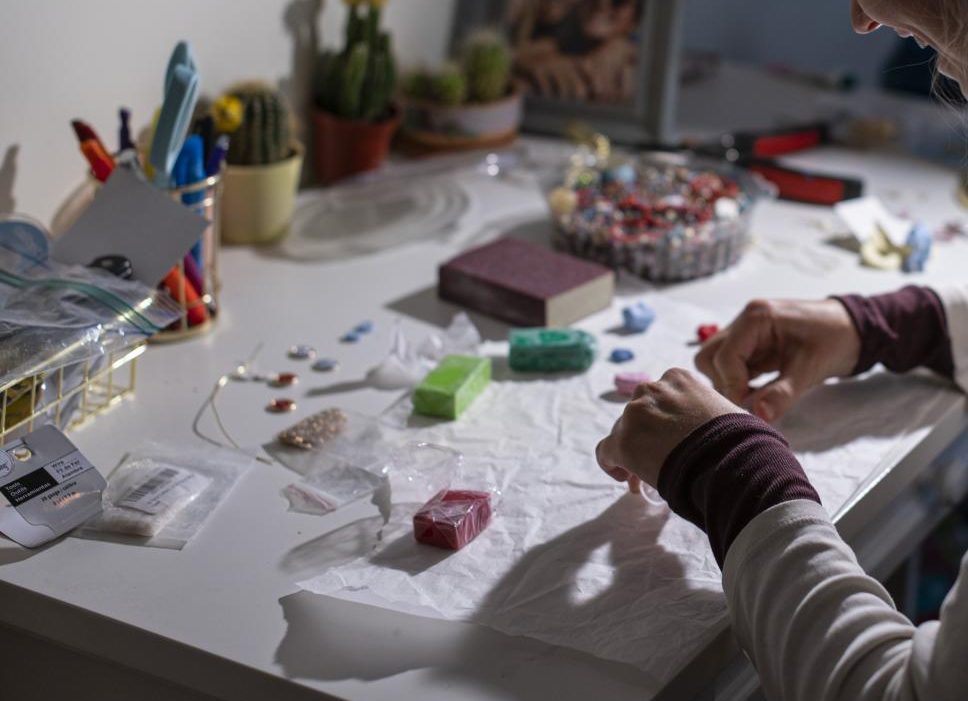 During her time there, she would cook and then share the meals and conversation with women that were on the road to recovery from drug abuse, substance abuse, or domestic violence. 
"I was about 15 when I volunteered with Catherine's Place and since then I have been passionate about working with women in recovery. When I came up here to VT, I realized I was missing that engagement with the community," O'Dwyer said. 
O'Dwyer then researched different organizations that she could become involved in while in Burlington. Steps to End Domestic Violence VT was the one that she connected with and chose to join. 
The organization works to promote a culture that fosters safety, equity and justice for all people, especially those who are transitioning to a safe and independent life away from domestic abuse. 
"I want to continue helping out local organizations with my sales if I can and improve my skills  working with the clay and the wire," said O'Dwyer. "I would love to reach more people."