How LGBTQ musicians are shaping hip-hop's future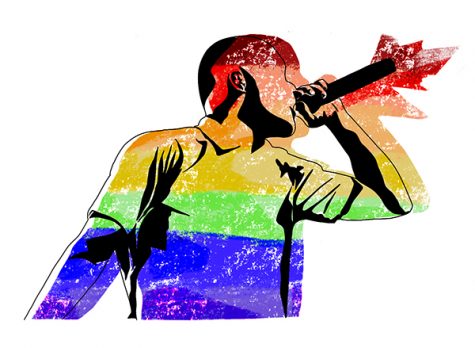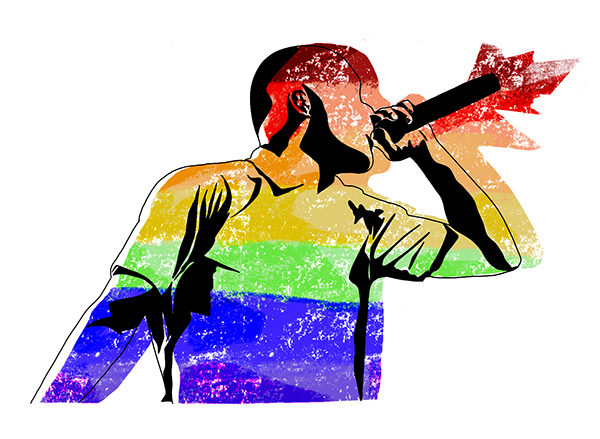 In a genre defined by toxic masculinity, the LGBTQ community is leading hip-hop into the future.
Today, queer artists are arguably some of the genre's strongest voices. 
Queer hip-hop didn't pop out of thin air when artists like Frank Ocean and Kevin Abstract came onto the scene. LGBTQ  hip-hop has been brewing since its inception in the 1990s.
This underground scene was dubbed "homo-hop" and was originally a reaction to artists like Eminen who has had a history of homophobic lyrics in his songs. 
Eminem called Tyler the Creator a "f*****" in 2018 after Tyler's critiques of his then-new album "Revival."
Eminem's lyrics towards Tyler were also shortly after Tyler's album "Flower Boy" which dealt with themes of coming out and being who you truly are. 
Eminem isn't the only artist who has been homophobic in recent memory. In the single "Boss Life" by VFN Lucci, Offset spits the line, "I cannot vibe with queers."
Another popular artist Jay-Z has had lyrics such as, "That's gay, I ain't into liking dudes no way." Even with hip-hops contemporary homophobia, queer hip-hop community is starting to overpower the status quo. 
 For example, queer rapper Lil Nas X has broken chart and genre boundaries with his uber-popular single "Old Town Road."
Lil Nas X isn't the only artist to come out recently. Young M.A., Princess Nokia and Steve Lacy are just a few modern artists who have come out as queer in recent memory. 
The hip-hop and rap record label and collective Odd Future plays an important role in the rise of queer hip-hop.
Odd Future was arguably the launch point for influential artists such as Frank Ocean, Tyler the Creator and Steve Lacy. 
Even though Tyler the Creator has never officially "come out," lyrics like, "I've been kissing white boys since 2004" have made listeners question his sexuality.
Frank Ocean's public identity is hidden in a shroud of obscurity, but is arguable one of the most moving voices in hip-hop.
Communities like hip-hop are important for the gay movement and the genre itself. 
Hip-hop has always been a space for outsiders to express themselves. It's the modern day punk-rock. Queer artists are carrying on this tradition and are saving the genre from falling into obscurity.
With this future acceptance, safe places that were created may expand to the rest of the world. 
Gay artists have forced the genre into new areas that it hasn't been before creatively and culturally. 
Groups like Brockhampton are combining elements of '90s pop with modern-day hip-hop, and Frank Ocean is creating new meaning on what being gay is in hip-hop. 
Without queer artists, hip-hop's relevance will fall to the wayside along with their conservative ideals of masculinity. 
However, the future is looking bright for hip-hop and its rebellion against the status quo.