A COVID safe Hanukkah guide
"Put on your yamakah, here comes Hanukkah"
With COVID numbers on the rise, it's important now more than ever to stay vigilant about being safe, even as the holidays roll around.
With Hanukkah starting on Dec. 10, there are a lot of people thinking there's no way they can celebrate this year without their usual loud, drunken, family filled parties (No? Just me?). And if you're one of those people unsure how to celebrate during this weird time, I have a lifesaving cheat code for you on how to celebrate Hanukkah safely this year.
Here are four ways you can celebrate Hanukkah while also practicing an integral part of Judaism, caring for your neighbor and the greater good.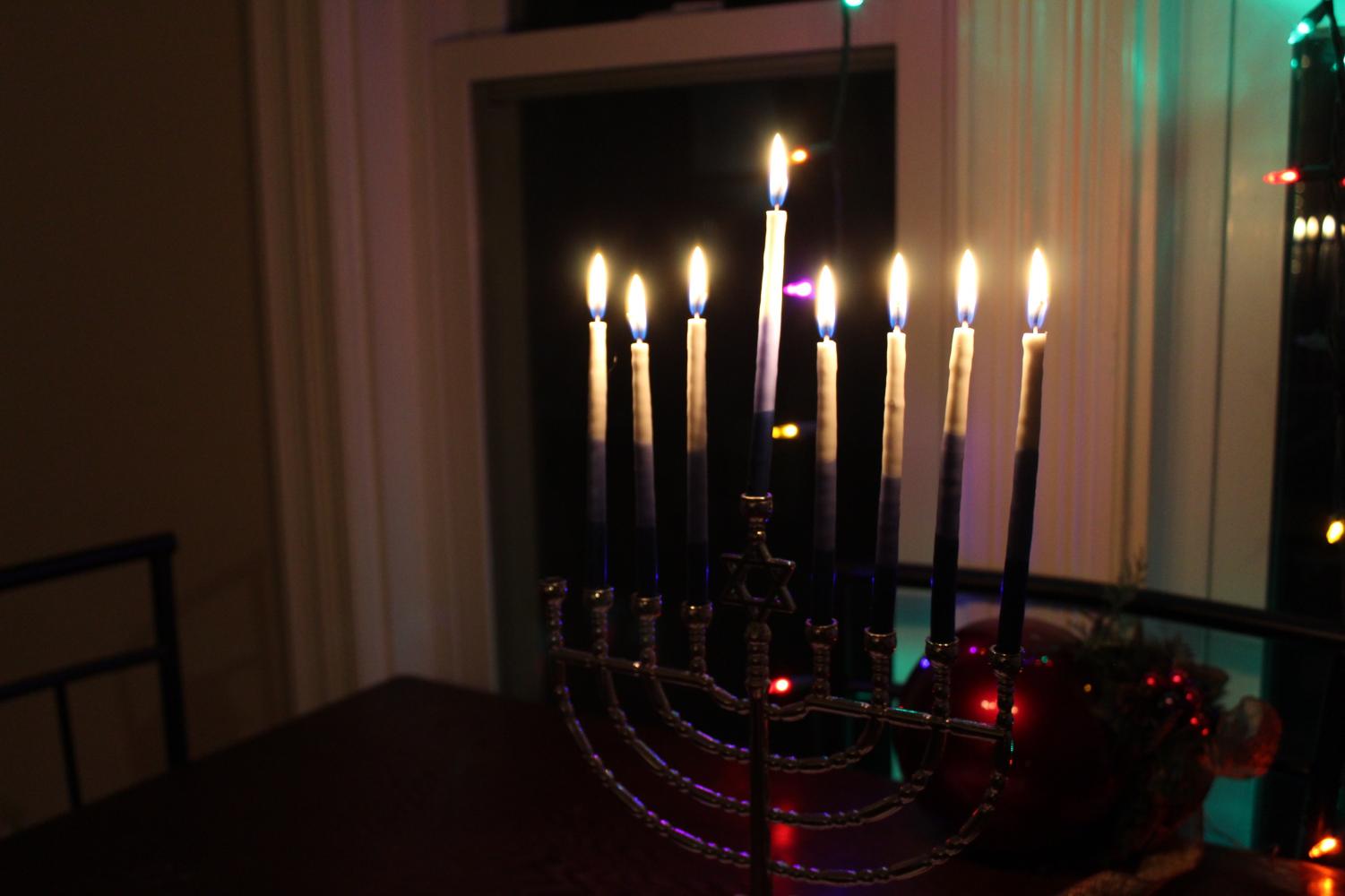 You don't need only listen to Maoz Tsur during this holiday season, there are a lot of fun Hanukkah songs to jam out to as you do these COVID safe activities! Here are three classics to throw on:
"The Hanukkah Song" by Adam Sandler. It's obvious this is the only Hanukkah song any non-Jewish person can name, but it's still so fun, hilarious and come on, who doesn't love Adam Sandler?
"Hanukkah Oh Hanukkah" by Erran Baron Cohen (yes, the older brother of Borat! Err… I mean Sacha) feat. Jules Brookes & Y-Love. This upbeat song mixes JKewish traditional instruments and sounds with rap and turns it into a modern, lively song that will make everyone in your Hanukkah Zoom call get up and dance! 
"Hanukkah Song" by Too $hort. This rapper made a R&B Hanukkah song in 2012 and still no one is sure why, but it doesn't take away from the fact that this song goes extremely hard. Show this to your parents and I promise it will win them over. 

Other than presents, loud aunts and uncles and candles, what do you think of when you think of past Hanukkah gatherings? FOOD! Make these classic foods that remind you of tradition, history, culture and most importantly, fill your stomach! 
Latkes – Crispy, oily, fried, potato goodness that melts in your mouth and is always the best appetizer. Don't forget the sour cream or applesauce! 
Matzo Ball Soup – Carbs, soup and schmaltz (chicken fat), what could be better to have on a cold winter's day! This holiday classic (and meal that every non-jew knows about) will never get old.
Challah- As much as Challah is delicious, flaky and perfect, it's also extremely hard to make. So for this one, I think maybe I'd recommend just running over to your local market and buying some. Thank me later. 
Bread and honey – Feeling lazy?  Some leftover bread and honey always does the trick for the little kids at Hanukkah, so why not you?
Hanukkah gelt – After all the money I've spent on food for Hanukkah, I'm going to need a little more than chocolate. 
Movies and TV are one of the only pastimes that transcend all hardships, including global pandemics. So this time, is the best time to sit back, pop some corn and watch these Jewish themed shows and movies that will become an annual tradition in no time! 
Unorthodox (On Netflix) – One woman's brave true story about escaping her life as a hasidic Jew. It's inspiring, heartbreaking and harrowing. A must watch this holiday season. 
Shtisel (On Netflix) – An Israeli television drama that delves into the good, the bad and the ugly of the daily life of this Orthodox family. It's hilarious, sad and it's amazingly talented cast will bring you to your knees. But I'll warn you, this show is addictive. 
An American Tail (On Hulu) – Fievel Mousekewitz, a mouse, and his family emigrate to America from Russia in hopes of a better life after cats destroy their home. An allegory for the Jewish immigrant experience and directed by  Steven Spielberg? What could be better. And when "Somewhere Out There" is performed, I can almost guarantee you'll shed some tears. 
Light the menorah with those you're closest to or over zoom! 
Lighting the menorah, saying the prayers and singing songs are such important parts of  Hanukkah but you can still do it and feel the spirit with just yourself, some close family or family or whatever pets may be stuck quarantining with you! If you want more people to join in on the festivities, this is a really easy event to have over zoom! 
Your roommates are with you during Hanukkah but they aren't Jewish? Who cares! Teach them the old traditions and have fun with this community oriented celebration. 
As much fun as it is, Hanukkah isn't about the social gatherings or large crowds. It's about community, empowering each other, celebrating life and your faith and lighting up what could be a very dark time.