Humans of UVM
Maybe it's not evident, but diversity is real here at UVM. The diversity exists in personalities, upbringing, interests, religion, sexuality, you name it.
In New York, Brandon Stanton of Humans of New York, roams the streets looking for hints of humanity to intertwine us all.
At UVM, Marissa Lanoff and Harper Simpson are here to do the same.
Ross O'Donohugh New Hampshire
"Bad ideas worry me; ideas that aren't progressive. That worries me about the world."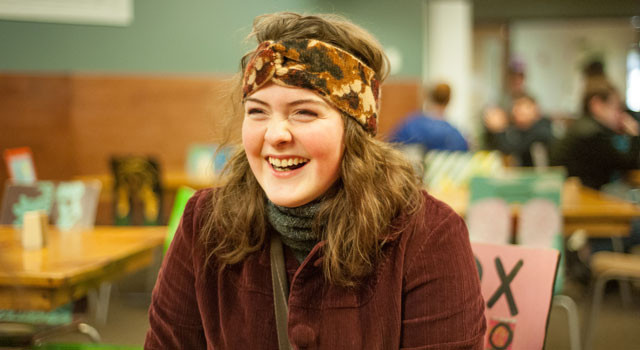 Kelsey Neubauer New York
"I was feeling really depressed. I went down to the waterfront. I felt like I was coming into a rebirth. No one was there. It was complete, utter aloneness. I have never felt more alone and I have never in my life felt more okay about being alone."
Connor Umsted Pennsylvania
"I got this tattoo for my mom when she was really sick last year. She had a heart condition with a 2 percent survival rate. And she made it. "Where the Wild Things Are" was our favorite book to read when I was growing up. When I got to this part in the book we would all jump around and go crazy hitting each other with pillows and screaming."
"Did she like the tattoo?"
"Loved it. But she was mad it didn't say 'Mom,' so I got this one on my leg."