Cynic Fit Check: John Zambarano
John Zambarano graduated from UVM in 2019 with degrees in Art History and American Sign Language. Since then they have served as

the Peer Advising Coordinator at the UVM Advising Center as well as a supervisor at the UVM Exam Proctoring Center. They are also a freelance 

astrologer

 and tarot reader.
THE CYNIC: Tell us about your fits.
ZAMBARANO: Yes! Okay, so, I call these my power pants, 'cause they make me feel incredible and they make my butt look good. This sweater. . .I've been on a journey with the color pink as of a few years ago. So I was like cute, fun. Ya-know, H&M. And I tie-dyed these socks recently, so I thought why not incorporate them.
And then here's my jacket! Cute, fun, fierce. I found this website a few years ago that sells all these weird clothes about like, death. I don't know, I feel like my scorpio energy is very much present. And just another good pair of pants that make me look good! There ya go! Oh and Birkenstocks, welcome to Vermont!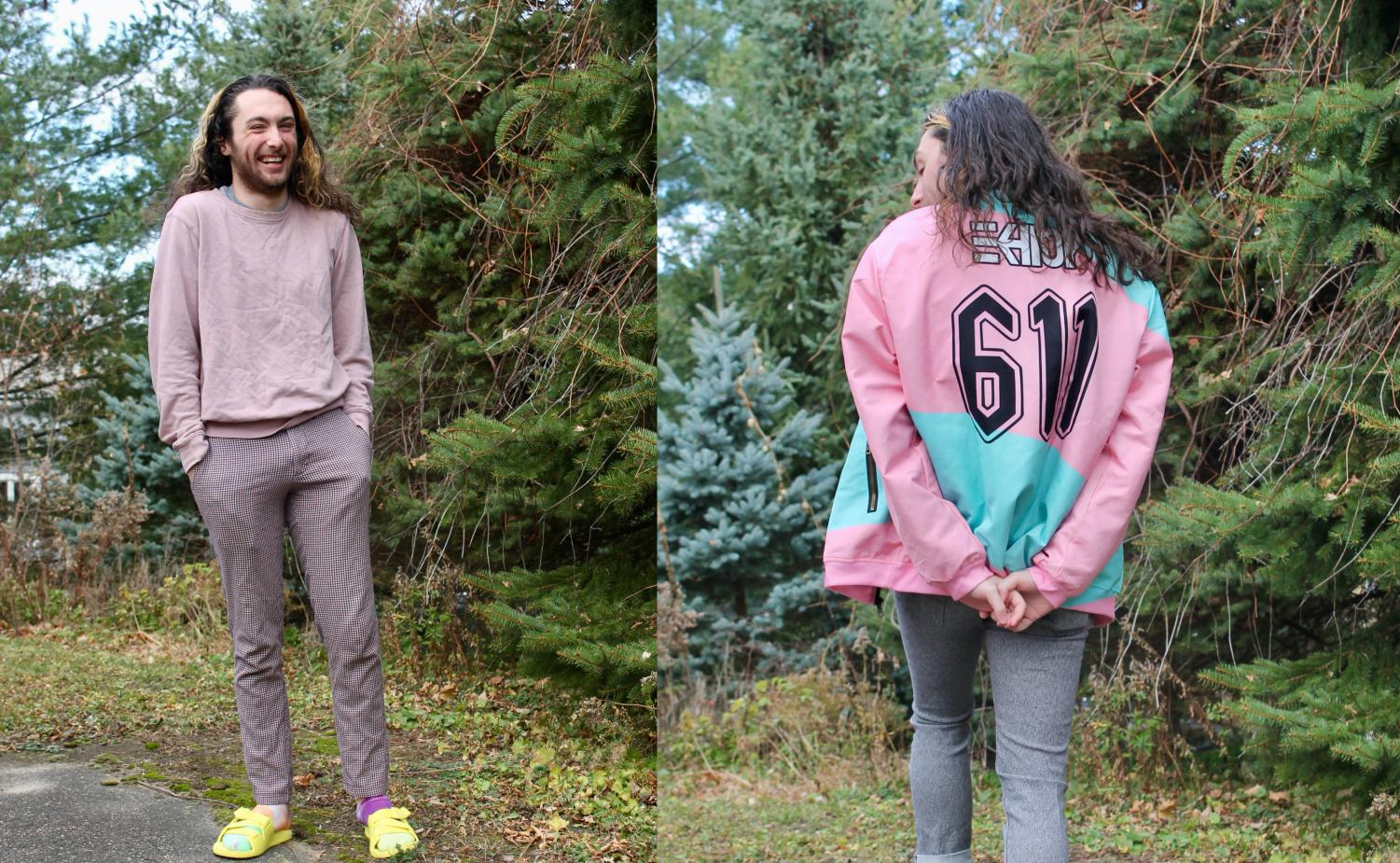 THE CYNIC: What's your journey with the color pink looked like?
ZAMBARANO: As a person who was socialized as a man, you're taught that pink is like, not for you. So I didn't start wearing pink until probably a few years ago, and now it's become my favorite color to wear. 
THE CYNIC: Could you give us a run-down of your style in general? Elevator pitch style.
ZAMBARANO: Comfortable, budget, unique. I don't know, I like what I'm wearing to be a reflection or expression of how I'm feeling. I want the outward to match the in. I dress to my mood for sure. When I'm not at work, yeah it really is like I could be straight out of the J. Crew catalog and then the next day I'm like a cute little forest creature. One thing about my clothes or that my friends tell me is that when I wear certain things, they'll be like  'I didn't expect you to wear that.' It's like no one knows what I'm gonna wear, and that's exciting to me.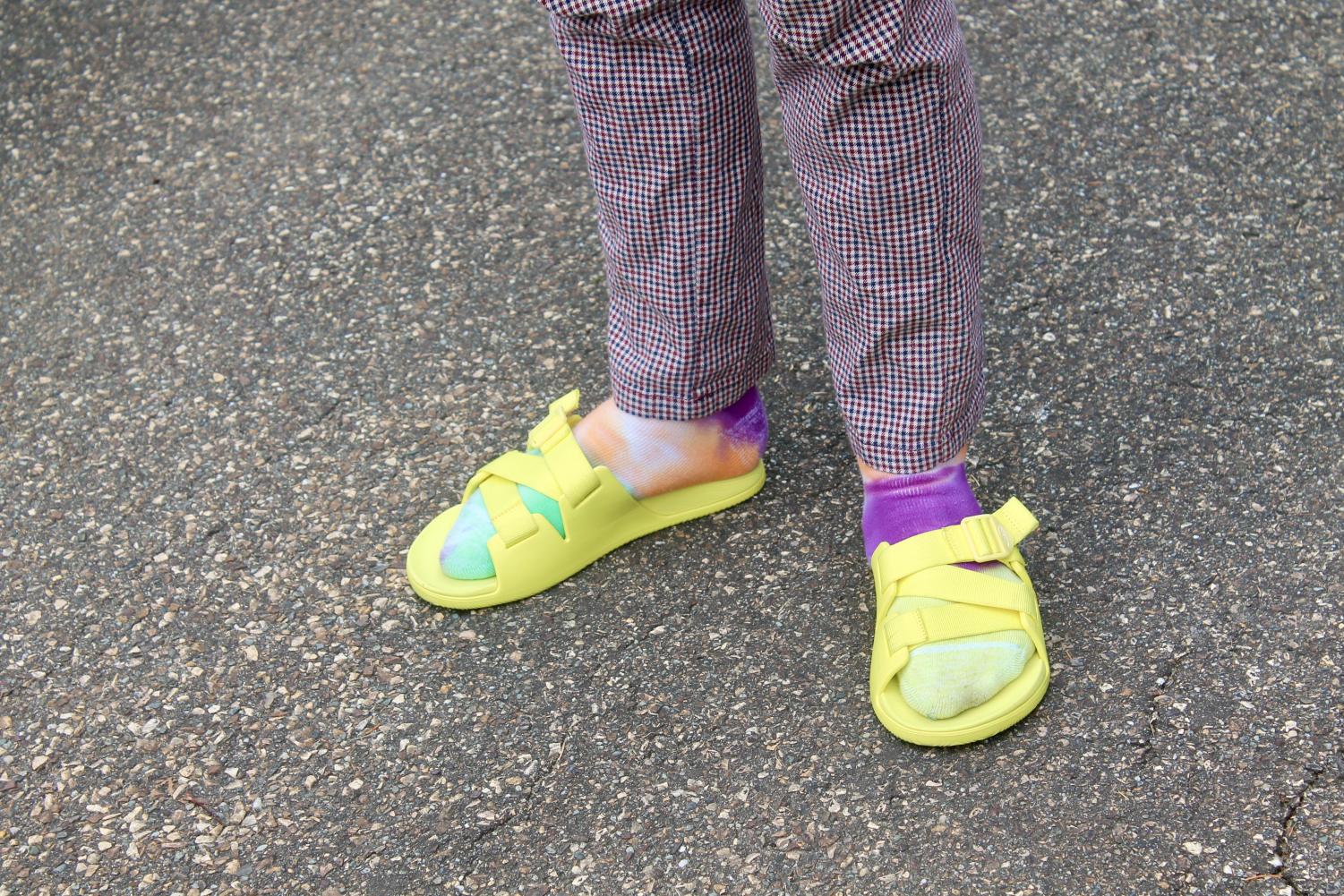 THE CYNIC: What are your biggest style influences? What are the most important people, places or experiences that have shaped your aesthetic choices?
ZAMBARANO: As of recent, I definitely get a lot of my style from drag queens. I think that drag is like a cool fashion moment. I think there's a lot of fashion forward things that happen in the drag community. I would also say that my mom has always been a big style icon for me. She wears a lot of neutrals though, and I don't love neutrals, but she's always been one to wear things that make you feel comfortable and also make you feel good. That's something that's always been with me.
THE CYNIC: What are the pieces that are most meaningful to you, that you're wearing now or that are in your closet?
ZAMBARANO: Definitely these pants. I fuckin' love these pants more than anything. I don't know what it is, I just really think they look good and I think, personality-wise, match who I am. I also have this one jacket I bought recently that's a jacket someone wears in a Pokémon game, 'cause I'm a huge gamer. Those are my two biggest ones. 
THE CYNIC: Where are your go-to shopping spots?
ZAMBARANO: I love UNIQLO, love H&M unfortunately. I feel like I don't do a lot of shopping in Burlington, but Shalom Shuk obviously, and Battery Street Jeans. I don't love Plato's Closet but I will go there. Whenever I'm in Boston I go to Primark, because they have such good clothes.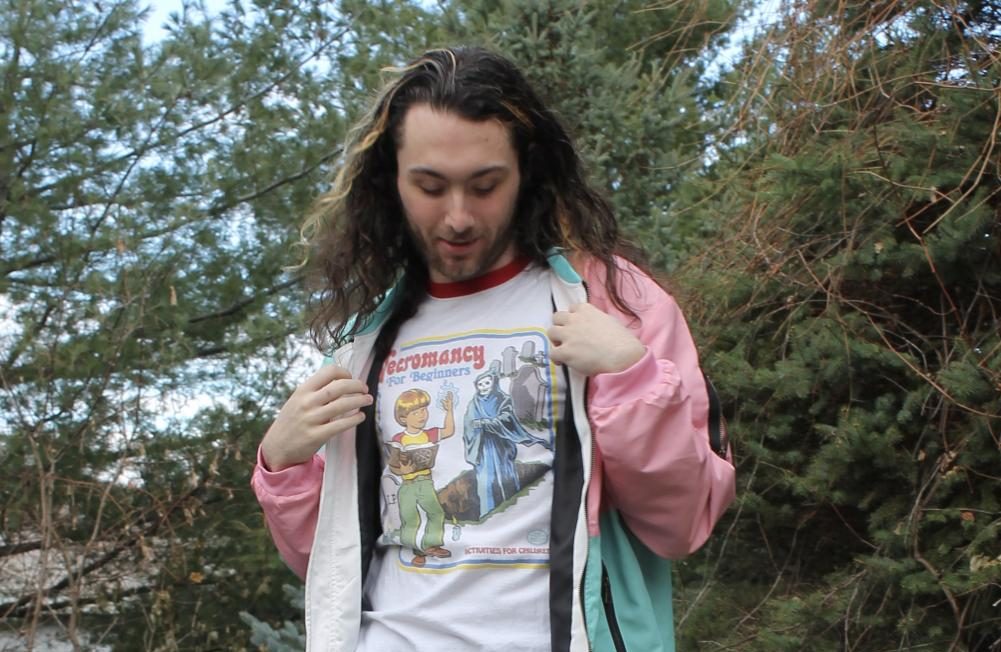 THE CYNIC: Ever alter your clothes after you buy them?
ZAMBARANO: No, not really. One of my quarantine goals was to learn how to sew, have not accomplished that yet, but we will get there. I do have a denim jacket that I have a lot of pins and stuff in, but that's as far as I've gotten.
THE CYNIC: What does style mean to you personally?
ZAMBARANO: I think in recent years, like since leaving home and going to college, it has so much more become a representation of me and the things I want. I feel like before I was just dressing in things that people expected me to dress in, or things that other people were wearing, and now I'm very much like 'I will wear what I want to wear, I don't give a fuck about any of you.' It's definitely become a source of expression and empowerment.