The pleasure and pressure of sexuality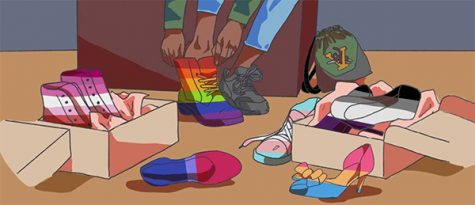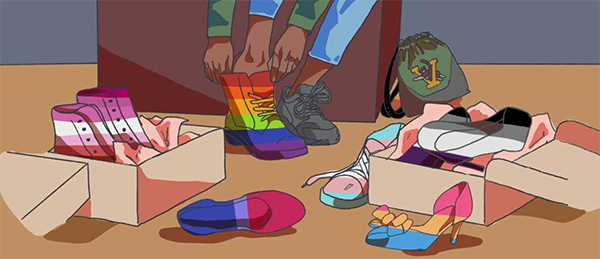 Even in a self-proclaimed sex positive society today, the topic of casual sex and sexuality in college still belongs to that of taboo.
Hookups in college stereotypically involve a dating app and a twin XL mattress. But for some students, exploring sexuality means a lot more. 
Sexuality is a form of expression, to explore and indulge in any way one sees fit, with a few limitations from consent and respect to being shamed and shunned for being sexual. 
The types of relationships this hook-up culture attracts can include friends with benefits or a hookup turning into someone more, as well as someone just becoming confident in their sexuality. 
In a survey done in 2014 by StudentBeans two thirds of students are sexually active.
Senior Liz Darnall, has had a positive experience with UVM and college in general has been a safe and supportive place for her especially in contrast to life before college.
"I've found college to be a good place to explore myself sexually," Darnall said. "Coming from a small town, this is very nice. No one really cares about who you sleep with here, it was a lot different in high school." 
Junior Luke Fobert says that he feels like hookup culture has become a forced life for college students socially. 
"I feel pressure to engage in hookup culture," Fobert said, "Moreover, in college there is a general consensus that no-one is looking for anything serious which makes a lot of people settle for hookup culture in general."
Fobert feels as though hookup culture in college has become the norm, and it's hard to break out of that cycle unless someone makes a serious effort to. 
"It's as if there is some unspoken agreement among 18-23 year olds where hooking up with multiple people is considered normal and monogamy has to be acknowledged through a blatant conversation between the two people and communication is always rare."
It's important to remember hookup culture and rape culture are two sides of the same coin, and when this type of culture is so normalized, it can lead to some gray area in the interactions they entail. 
One student who chooses to stay anonymous speaks of a time they invited a male over to hang out, which turned into a scary and uncomfortable situation. 
"Because college is so well known for being a hookup hub, a very nonchalant and innocent invitation to come over and hang out to get to know each other, led to some extremely aggressive and uncomfortable behavior from him," they said. 
"When he was over, there was nothing sexual or romantic about the interaction, it was really fun and no big deal. The next thing I know, he's on top of me with his hand under my shirt and I had to push him off," they said. 
They want to clarify that although having sex and one night stands is a common occurrence, sometimes it's not one's intention and consent always needs to play a factor. 
"I don't necessarily blame him for being the way he was, but I wish people would be more mindful of others comfort zones before they dive into what can be a very scary situation." 
In regards to sexuality, college can be a secure environment for students who want to explore their own sexuality and feel safe in the community they're in. 
The College Equality Index reports that today, 38 colleges currently offer gender-neutral housing options for LGBTQ students. UVM is not on that list.
In another study done by UC San Diego in 2019, 100 LGBTQ centers exist on college campuses. UVM's own Prism Center was established in 1999 and prides itself as being an accessible resource to all students. 
Darnall has had a positive experience in the context of discovering and exploring her own sexuality and felt that there is no holding back when it came to this adventure. 
"Everyone here is super open about their sexuality, so it never seemed like something that should be hidden or kept too private," Darnall said. "It has definitely aided me in that it has showed me that there are no limits, and sexuality can be explored," Darnall said.
Fobert found that although college has in some ways been helpful in his exploration, stereotypes and other factors can also negatively affect people's understanding or process of discovering their sexuality 
"In terms of being gay in college, it can be incredibly beneficial to to gain a new perspective especially in my own experience," Fobert said. "I also attended an all boys catholic high school where my own sexuality was very repressed in avoidance of outing myself." 
In the end, Fobert believes UVM and college has provided a positive and supportive community for him to delve into and thinks despite small aspects, it is a good place to find one's self. 
"Coming to college and having a completely new environment in terms of my sexuality was profound, but my own expectations didn't surmount to the predispositions I had which also restricted my view on being gay," Fobert said.
Fobert said these predispositions hindered exploring his sexuality in college. 
"But all in all college is for sure a great opportunity to explore one's sexuality," he said.