Professor's novel selected by actress for book club
A Los Angeles artist is known for her provocative paintings depicting herself as famous female murder victims. That same LA artist organizes a gala of her paintings to save the Rocque Museum from complete atrophy. The artist never arrives, which begs the question: has the artist become a victim like those in her paintings?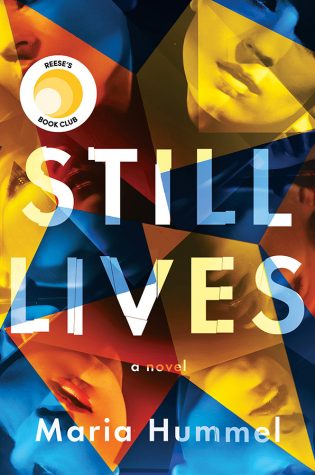 This is the plot of the newest mystery novel by UVM professor and alumna Maria Hummel '94, called "Still Lives." The new novel was recently chosen by actress Reese Witherspoon for her book club in collaboration with the media company Hello Sunshine.
The surface-level plot of the novel focuses on the disappearance of Kim Lord: a feminist and avant garde artist who paints herself as famous female murder victims.
Hummel said she wanted the protagonist and narrator of the novel to be a woman who didn't appreciate Lord's work, but who somehow gets tied in to the investigation of her disappearance. This is how the character Maggie Richter is portrayed.
Hummel's idea for the novel began as a fun mystery based on some of her own experiences as a member of the art scene in Los Angeles.
Before joining the faculty at UVM, Hummel spent nearly a decade in California, at Stanford University, where she held the prestigious Stegner Fellowship, according to Professor Daniel Fogel, Chair of the English department.
"She is a gifted novelist, poet, and essayist, and a superb teacher," Fogel said.
Since true crime stories like "Still Lives" have become commonplace and trendy, Hummel said she felt a need to treat the storyline responsibly.
"A kind of self-awareness came into me as a writer, too," Hummel said. "Here I was writing a book about an artist who is making portraits of female homicides and she goes missing … What was I doing as a writer, and was I treating it responsibly myself?"
One of the largest underlying themes of the novel is the American obsession with violence against women. One of Maggie Richter's biggest criticisms of Kim Lord's work is that her art depicts nothing different from what art has always depicted: that "there is an end for women worse than death."
This is Hummel's third novel, the first two being historical fiction novels "Motherland" and "Wilderness Run." The genre of mystery is new to Hummel, and she had the majority of the logistics planned out before beginning the actual writing process.
"I use a very active process in that regard, sort of sketching in notebooks and playing music that is emotionally tuned in to the emotional tone of the book," Hummel said. "I've learned so much about working with form in poetry, why don't I try working with form in fiction. I decided I could learn from it, and I have," Hummel said.
The novel has reached great success, largely by way of the recognition from Reese Witherspoon's book club. "Everyone's wondering if I've met Reese and no, I have not," Hummel said.
"So, they talked to my publisher and my publisher told me about a month before the announcement and I couldn't tell anybody for a whole month. They made me hide." Hummel said.
There has been some talk of perhaps a movie of "Still Lives" with Witherspoon as a lead. While Hummel says that she can't comment on that she did reveal that she is currently talking to various TV producers.
Hummel realized creative writing could be a career for her when she took English 053 at UVM with Professor Emeritus David Huddle, she said.
"I think he was the first living author I ever met," Hummel said.
Huddle remembers her as impressive, especially when Hummel returned to UVM to do a reading. "She also impressed me all over again, by beginning her reading with a recitation from memory of a Rilke poem — in German and then in English!" Huddle said.
After that, she started to take her writing seriously, although she wasn't sure it could be a career. "That was when I started to think 'this is something I want to have in my life and I don't know if it will be what supports me,'" Hummel said.
Hummel teaches creative writing and other English classes at UVM, including a class on NaNoWriMo, or National Novel Writing Month.
"I'm gonna walk them through some of my prep process which is not to say that somebody else couldn't teach that process, but I don't think anyone else is at UVM," Hummel said.
She likens the writing process to climbing Mount Everest. "You put in the base camps and you lay the ropes, so that you're readying yourself for the ascent."