Admin reverses faculty pay cuts after months of community outcry
UVM has reversed faculty pay and workload cuts originally issued in the Spring following months of pushback from UVM's faculty and students.
The reversal in policy will bring roughly 63 lecturers back to full pay and workload, while three remain "partially restored," according to a Sept. 30 SevenDays article. 
The decisions came Sept. 22 following months of protest by United Academics, UVM's faculty union, and UVM United Against the Cuts, a group that formed in response to the budget cuts announced in April.
However, UVM Spokesperson Enrique Corredera said in a statement the decision had nothing to do with pressure from the Union and everything to do with student demand for particular courses.
Deans announced the cuts to faculty in May 1 memos to their respective colleges outlining changes for the 2020-2021 academic year, including an announcement that non-tenure track faculty would work 25 percent less for 25 percent less pay. 
Professor Julie Roberts, president of UA, said she is happy the University reversed course, although she is not sure why the decision was made.
"I think, to be honest, it wasn't very well thought out anyway," Roberts said. "Because the deadline for adjusting the workload of non-tenure track faculty was coming up at some point last spring, it was kind of like if they wanted to do it, they had to do it right then."
Corredera said the University disagrees with UA's characterization of the decision. 
"The collective bargaining agreement explicitly recognizes the University's need– on an annual basis– to adjust lecturer workloads between 0.75 and 1.0, depending on student demand," Corredera stated. 
UA had issued a grievance on behalf of the lecturers in response to the cuts, but plans to withdraw it because of the University's recent decision.
Roberts said she first heard about the reversal as a rumor until the University formally announced the change. Despite how vocal UA was against the cuts, Roberts said there was no discussion between UVM and UA on the matter.
Despite progress with the faculty pay and workload cuts, United Academics and the administration announced the two bodies have come to an impasse last week over disagreements on the University's handling of fall 2020 reopening. 
In a press release sent Sept. 22, United Academics stated the group remains at odds with the University over faculty's ability to choose to teach remotely, the use of course evaluations during COVID-19 and compensation for additional work in preparation for the fall.  
Roberts said faculty were sent a survey in the spring asking how professors prefer to teach in the fall. Although most, but not all, faculty were able to teach in their preferred modality, the Union wanted professors to have the right to change their minds later on depending on the situation.
"We wanted faculty to be able to shift their courses if their lives dictated it, and whether for health concerns or because of childcare issues," Roberts said. "And that's where we could not come to agreement."
Corredera stated in a press release that the University is maintaining its position on all three issues because of student's needs.
"Course modality factored into students' class selection. It is not acceptable—nor is it fair to students—for faculty to independently, unilaterally, and permanently change course modality," Corredera stated.
Because of the impasse, a federal mediator will now work with both teams to try to come to an agreement, according to Roberts. If an agreement still cannot be made, both sides will then have to present to a fact finder and then the State Labor Board.
Leave a Comment
About the Contributor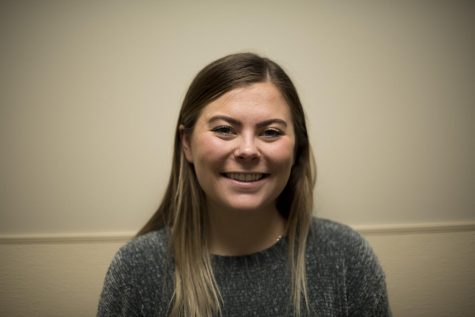 Emma Pinezich, News and Sports Editor
Emma Pinezich is a senior Political Science and French double major from New York. She started working for the Cynic as an illustrator in her first year...