After a narrow victory, Cats will dance in March Madness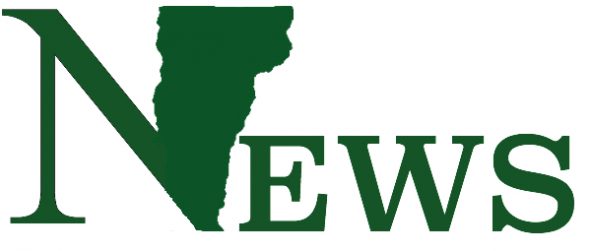 For the first time since 2012, Vermont men's basketball is going dancing.
The Catamounts punched their ticket to the NCAA Tournament with a 56-53 win over the University at Albany in the America East championship Feb. 11 in front of a sold-out Patrick Gym.
Vermont started the game with back-to-back three-pointers by first-year forward Anthony Lamb and junior forward Payton Henson, and the Cats would lead for most of the first half.
However, Albany stayed close, thanks in part to 11 points by guard David Nichols. Their smothering defense held UVM to just 36 percent field goal shooting in the first half, which would end in a 27-27 deadlock.
The visiting Great Danes took the lead on their first possession of the second half, and would hold this lead for much of the half. With eight minutes to go, their lead peaked at a nine-point margin, a 47-38 lead.
The Catamounts roared back quickly.
Senior captain Kurt Steidl fired home a three-pointer to cut the lead to six. Junior guard Trae Bell-Haynes and Lamb each hit a pair of free throws, further reducing the margin to two. Albany went up by three after Devonte Campbell made a free throw, but Steidl responded with another three to tie the game at 48.
In the last minute of regulation, with the game tied at 52-52, Bell-Haynes ran baseline, drawing two Albany defenders. He found an open Henson, who finished the layup and drew the foul.
Then, Bell-Haynes made the free throw to extend the lead to 55-52, a lead Vermont would not relinquish.
Henson led the Catamounts with 17 points, while Lamb posted a double-double with 12 points and 10 rebounds.
The Catamounts also set an America East Championship record for blocks in the championship game, with nine blocks.
"What more can be said about these guys?" head coach John Becker said. "We really couldn't get anything going today; a lot of credit has to go to Albany, and their defense, and their toughness."
The Catamounts, their tournament ticket now punched, would spend the next 24 hours wondering who their first round NCAA opponent would be, and where they would be going.
The answer came Feb. 12, and it was a familiar foe. The Catamounts, seeded No. 13 in the Midwest Region, will face the No. 4 seeded Purdue University Boilermakers at the BMO Harris Bradley Center in Milwaukee, Wis. The winner of that matchup will face the winner of the game between Iowa State University and the University of Nevada.
The Catamounts visited Purdue last season, falling by a score of 107-79 Nov. 15, 2015, according to UVM athletics.